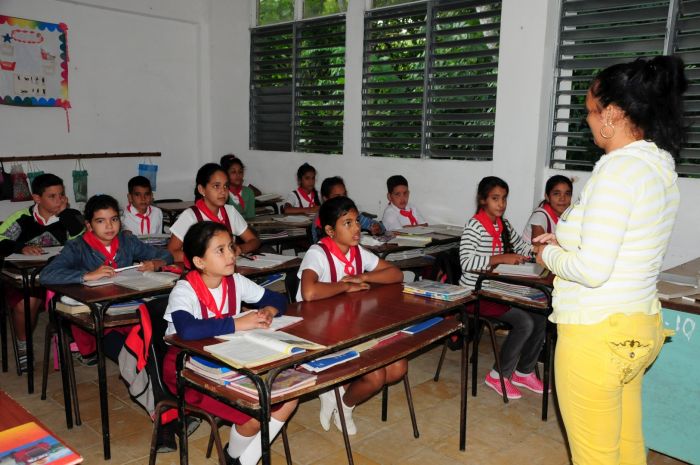 This coming September 4, more than 1.75 million students will enter Cuba's 10,698 educational institutions, reported Education Minister Ena Elsa Velázquez Cobiella, yesterday August 24, during a press conference in which details of the 2017-2018 academic year were discussed. Teacher coverage is guaranteed for 93% of classrooms, she noted, including those with alternatives in place. […]
---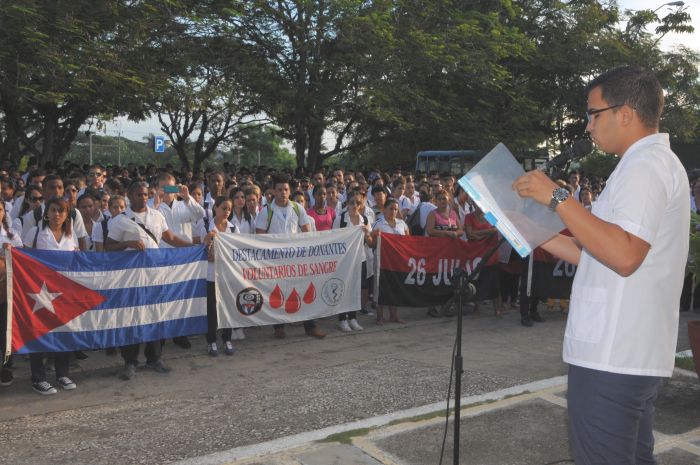 Students from the Sancti Spiritus, in central Cuba, denounced the attempts of the World Learning organization intended to train youth leaders
---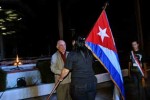 Jose Ramon Machado Ventura, second secretary of the Cuban Communist Party's Central Committee, gave the national flag to the delegation that will represent this country at the 18th World Festival of Youth and Students.
---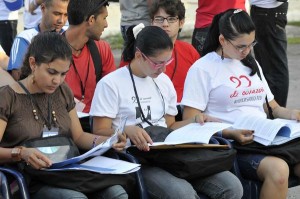 With the motto that "for young people committed to their time, all time is short to do", starts this Wednesday the work sessions of the VIII Congress of the Federation of University Students (FEU). In the Julio Antonio Mella  Youth Communist League National School UJC, where the 250 delegates are staying, a special morning ceremony […]
---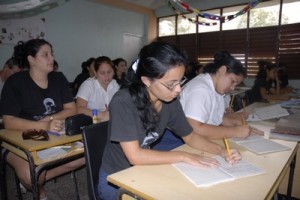 Cuban students kick off activities relevant to the 8th Congress of the University Student Federation, which takes place June 13 and 14 in Havana. Delegates to the university students' meeting will gather in working commissions to address different issues related to their everyday life and will learn details about the ongoing update of Cuban economy.
---
by Prensa Latina The students marched from the historic University of Havana down on the popular San Lazaro Street and up to the mausoleum of the eight medical students, where wreaths were laid, including those sent by Cuban Revolution leader Fidel Castro and President Raul Castro.
---