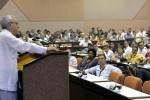 Havana Historian Eusebio Leal said on Wednesday that the production, trade, and traditions of tobacco are part of the Cuban cultural heritage and a national legacy that remains in the preference of millions of people around the world.
---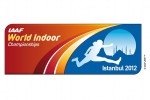 Eleven Cuban athletes will participate in the IAAF World Indoor Championships to be held in the city of Istanbul, Turkey, from March 9-10, local authorities said.
---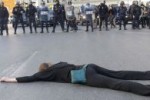 Thousands of students took to the streets on Wednesday in some 20 Spanish cities to protest against budget cuts in health and education implemented by authorities.
---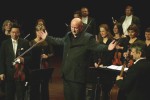 A selection of musicians from the Rouen Opera Orchestra, France, will give a concert in Cuba on March 2 and 3, as part of cultural exchange between the European country and Cuba.
---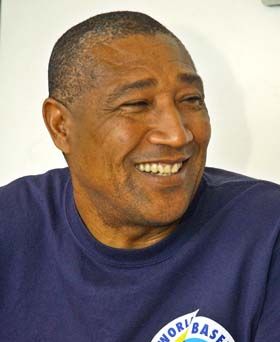 Outstanding former baseball player Lourdes Gourriel returned to his home in Sancti Spiritus after a long hospitalization in Havana due to a cardiac disorder. He said he was glad to be back and promised to stick to the prescribed medical treatment.
---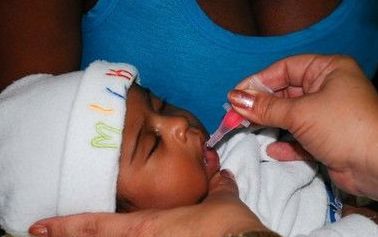 Over 20 000 children will be immunized against poliomyelitis in Sancti Spiritus when the 51st National Anti-polio Vaccination Campaign will be started next March 2nd.
---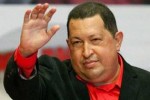 Venezuelan President Hugo Chavez was successfully operated in Havana on Monday and is now in good physical condition, announced the Executive Vice president of the Government, Elias Jaua.
---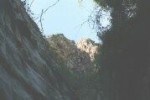 Speleology experts from Sancti Spiritus recently found what is considered the highest karst cavity in the island. The 1029m-over-sea-level cave was found in the Guamuhaya mountain chain was named Furnia de los Perros.
---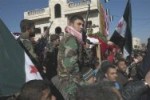 Cuba warned on Tuesday that a civil war in Syria, or an intervention of foreign forces, can impose serious consequences for all mankind and in particular, for the convulsive region of the Middle East.
---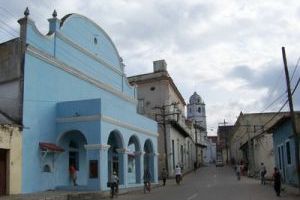 The capital reconstruction of Sancti Spiritus Teatro Principal (Principal Theater), symbol of the Cuban central city, has entered the final stages while approximating the 70% of its total execution with a plausible result in the already finished areas.
---