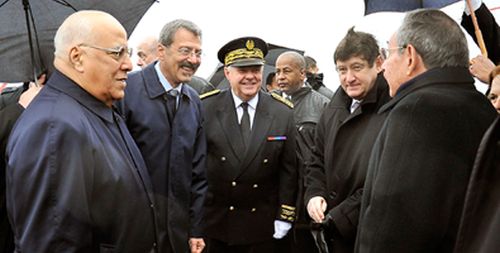 President of Cuba, Raul Castro Ruz, arrived in Paris for a state visit to the French Republic, at the invitation of the French President, Francois Hollande.
The head of state is leading a delegation made up of Ricardo Cabrisas Ruiz, vice president of the Council of Ministers, and Bruno Rodríguez Parrilla and Rodrigo Malmierca Díaz, ministers of Foreign Affairs and Foreign Trade and Foreign Investment, respectively.
Also part of the Cuban delegation are Rogelio Sierra Diaz, deputy foreign minister, and Hector Igarza Cabrera, Cuba's ambassador to France.