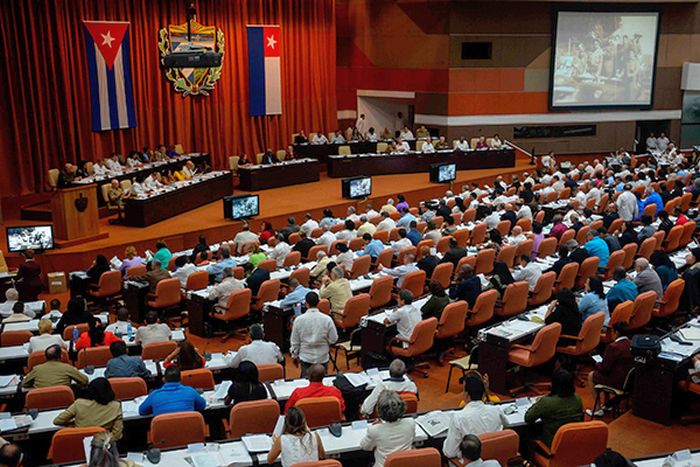 Cuban lawmakers paid tribute to Revolution leader Fidel Castro as they opened the Eight Session of the Parliament´s 8th Legislature at Havana's Conventions Palace.
A video screened during the session depicted important moments of the presence and active participation of Fidel Castro at different sessions of the National Assembly and recalled his statements during the setting up of the People's Power system in 1976.
Cuba Passes Law on Use of Name and Image of Fidel Castro
Cuban Youth Leader Elected as New Member of State Council
Cuban Parliamentarians Support 2017 Budget Draft Bill
Parliament President Esteban Lazo said that upon learning of Fidel's passing, the Cuban people expressed his affection throughout the island, and they received the expressions of condolence from all parts of the world.
Lazo asked all deputies to embrace Fidel's concept of Revolution to lead us all each day and towards the objective of meeting each one of its postulates.
Cuban President Raul Castro said December 3 in Santiago de Cuba that the sorrow and pain took the Cuban people, who deeply moved for the physical loss of Fidel, proved its strength, patriotic convictions, discipline and maturity as they massively attended all actions to pay homage to their leader.
Taken from http://www.radiorebelde.cu/english