The National Assembly (Parliament) of Cuba elected today the First Secretary of the National Committee of the Youth Communist League (UJC), Susely Morfa, as new member of the Council of State of this nation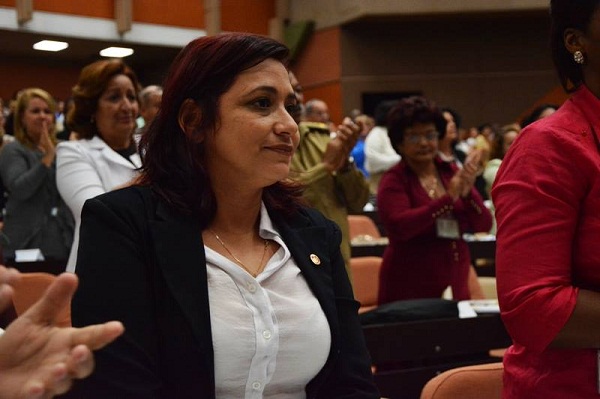 During the presentation of the proposal, the president of the Candidacy Commission for this election, Ermela Garcia, highlighted the trajectory of Morfa, 34, who leads the UJC since July, 2016.
Her nomination is a recognition to the active role that play and will do so in the future Cuban youths and its leaders in the updating of the economic and social model, said the also member of the Secretariat of the Cuban Workers' Central (CTC).
Garcia also pointed that the proposal is evidence of the continuity of the presence of the political and massive organizations with individuals of quality and merits in the sector they represent in Cuban society.
Morfa obtained 100 percent of the 564 votes counted for the election of a new member of the State Council, organ composed by 31 members representing the National Assembly of People's Power between session periods, executes the agreements of the Assembly and complies with the rest of the functions attributed by the Constitution.