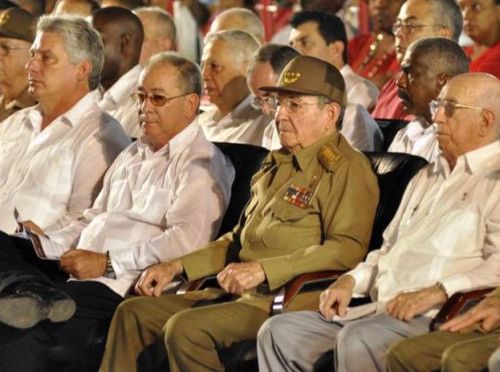 Cuban President Raul Castro presided over the commemoration of the 62nd anniversary of the attack on the Moncada Garrison, which took place this Sunday at the former fortress turned into a school in 1960.
Some 10,000 Santiago residents, on behalf of all Cubans, evoked that action of which the current head of state was a protagonist, along with Fidel Castro and other rebel and progressive youths who on the dawn of July 26, 1953, clashed with the army of Fulgencio Batista's tyranny.
Fidel and Raul Castro Honored in Santiago de Cuba
Santiago de Cuba Hosts 500th Anniversary Artistic Gala
The main event to commemorate the anniversary was held at the same time as those events that took place 62 years ago.
The keynote speech of the ceremony was given by Vice President Jose Ramon Machado Ventura, after which the Cuban president addressed the participants with a brief statement in which he said "I am leaving with the faithful hope that Santiago will always be Santiago".
Also present at the event were thousands of solidarity activists who arrived in Cuba from several countries to share the joy for that patriotic date, which has been declared the Day of National Rebelliousness.