The show, held at the city's central Parque Céspedes, paid tribute to relevant historic figures like Antonio Maceo.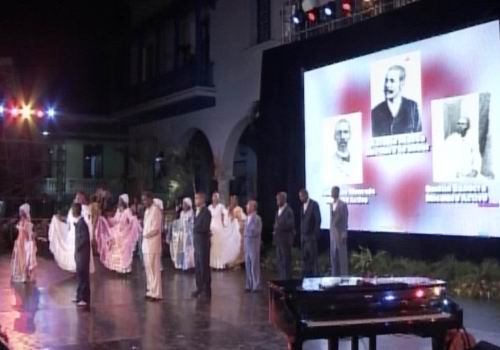 Jose Ramon Machado Ventura, second secretary of the Central Committee of the Communist Party of Cuba, and vice-president of the Council of State and Ministers, and Cuba's First Vice-President Miguel Díaz-Canel Bermúdez, presided over this July 25th, the cultural gala that marked that 500th foundation anniversary of Santiago de Cuba.
The show, which was held at the city's central Parque Céspedes, and broadcasted live by radio and television, recounted the events that took place in the territory to obtain the revolutionary triumph of January 1st, 1959.
The gala was attended by 4,000 local residents, who later on enjoyed a firework festival at the recently built seafront promenade.
Source: Cubadebate. Translated by Escambray.