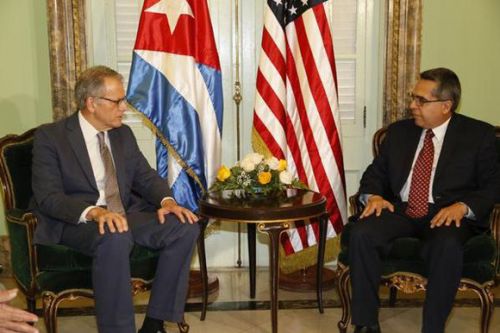 The Acting Minister of Foreign Affairs of Cuba, Marcelino Medina, today received a letter from the United States President, Barack Obama, addressed to his peer Raul Castro.
The letter was delivered at the headquarters of the Foreign Ministry by the head of the Interests Section of the United States in Havana, Jeffrey DeLaurentis.
Growing Interest in Cooperation Between Cuba and EU
US Federal Register Published Governmental Decision on Cuba
In that letter the decision to restore diplomatic relations between the two countries and to open permanent diplomatic missions in their respective capitals, from July 20, 2015 is confirmed, according to a text from the Ministry of Foreign Affairs.