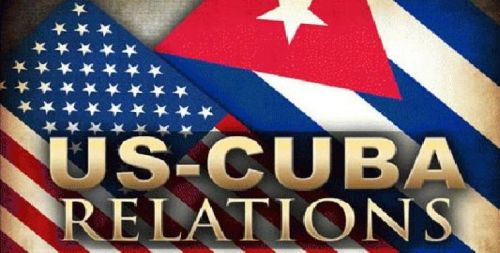 United States ratified today the withdrawal of Cuba from the alleged sponsors of terrorism list by publishing the decision in the Federal Register, the official journal of the U.S. Government.
The announcement published on Thursday expressed that United States maintains concerns and differences with Havana, but there are no relevant criteria to maintain that policy. The action reflects the American conviction that Cuba meets the criteria to be excluded.
On December 17, 2014, the US President Barack Obama and his counterpart Raúl Castro announced the beginning of a dialogue to restore the broken diplomatic relations by Washington since 1961.
Since the beginning of bilateral talks in January, Cuba reiterated that exclusion from the list was a matter of elementary justice, because it shouldn't had never been there.
For the Cuban Government, the normalization of ties with the United States depends on the lifting of the blockade, the return of the territory occupied by the Guantanamo naval base, the cessation of the illegal transmissions of radio and television and the compensation for the damage caused by the economic war.