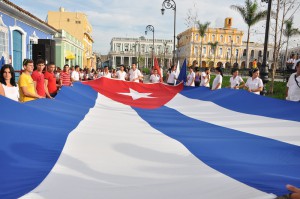 Sancti Spiritus students condemned terrorist actions against Cuba, and demanded the release of Antonio, Ramón, and Gerardo, who are still held in US prisons.
---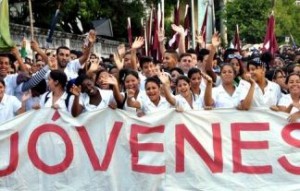 Cuban youth will take to the streets again this Tuesday to demand justice for the victims of terrorism, and freedom for Gerardo Hernández, Ramón Labañino and Antonio Guerrero, who are still kept in US prisons for fighting terrorist acts. "I'm Cuba", will be the proclamation of the young marchers all over the island, who will […]
---
Civil rights organizations are calling for the U.S. government to immediately act and stop the planning of violent actions forged and financed from Miami against Cuba.
---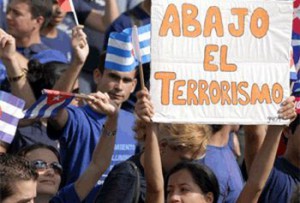 Forces from the Cuban Interior Ministry detained four Cuban-born citizens settling in Miami, when planned to execute terrorist actions.
---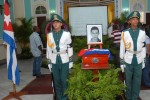 A crowd accompanied the funeral cortege of Jesus Cejas, a member of the Cuban diplomatic corps killed in Argentina in 1976, whose remains were buried at the martyrs' pantheon in Pinar del Rio.
---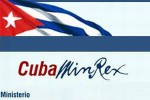 Cuba has firmly rejected Washington's repeated and shameful designation of Cuba as a 'state sponsor of international terrorism.'
---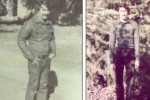 The remains of Jesus Cejas, a member of the Cuban diplomatic service in Argentina who was who was kidnapped and later on murdered in 1976, were found by of the Argentinean Unit of Forensic Anthropology (EAAF, in Spanish).
---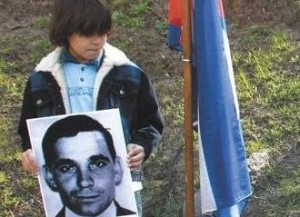 Crescencio Galañena Hernández was murdered in Argentina in 1976.
---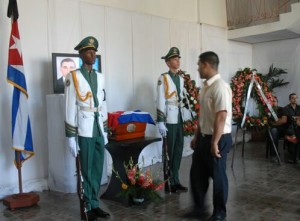 Yaguajay, a northern municipality in the Cuban central province of Sancti Spiritus, pays tribute to the Cuban diplomat Crescencio Nicomedes Galañena Hernandez, murdered in Argentina in August 1976, victim of the Operation Condor, which involved the country's military dictatorship that killed thousands of people.
---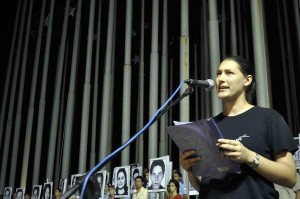 Hundreds of Cubans from all walks of life and representing different generations marked Terrorism Victims Day, October 6, with a vigil in front of the US Interest Section in Havana.
---