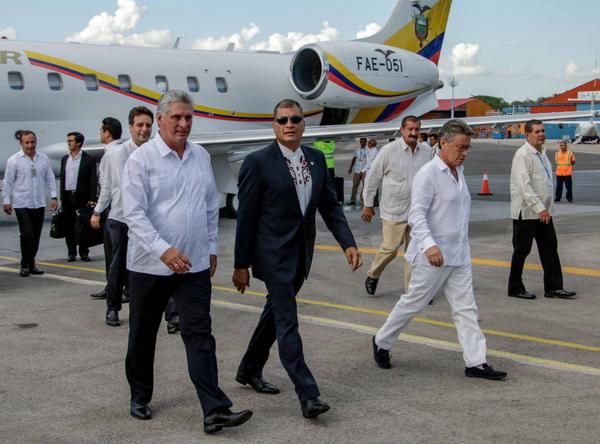 Cuba's First Vice President Miguel Diaz-Canel Bermudez and Deputy Foreign Minister Rogelio Sierra welcomed Rafael Correa at Havana's Jose Marti International Airport
---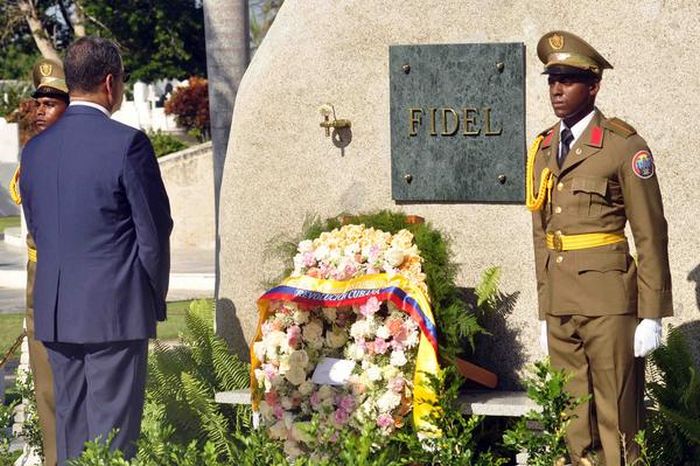 The Ecuadorian President paid tribute to Cuban National Hero Jose Marti and to Cuban Revolution historical leader Fidel Castro
---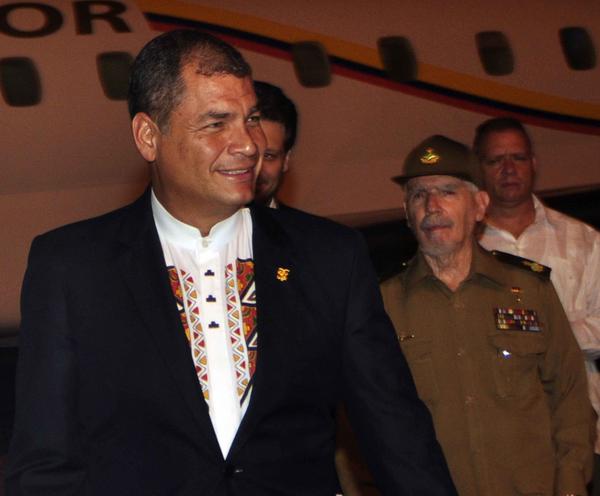 Correa was welcomed at Santiago de Cuba International Airport by Comandante de la Revolución Ramiro Valdés Menéndez
---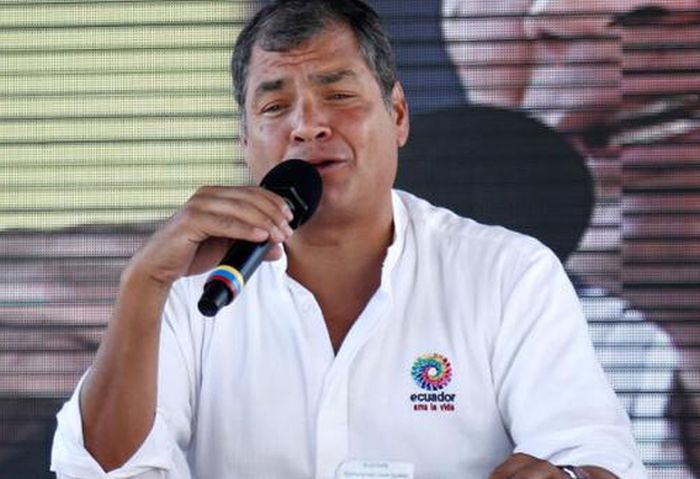 Correa will first arrive in Santiago de Cuba to pay tribute to the historic leader of the Cuban Revolution in Santa Ifigenia cemetery
---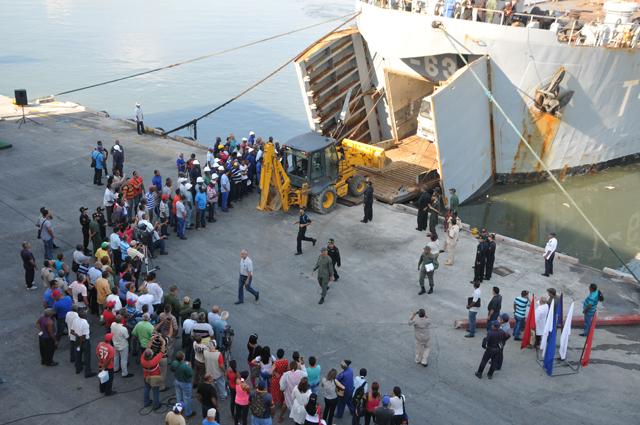 The resources sent are mostly of construction material to be used to repair the infrastructure severly damagged by Hurricane Matthew in eastern Cuba
---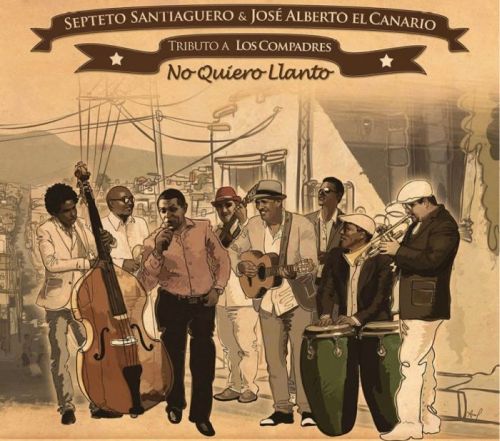 The album Tributo a Los Compadres. No quiero llanto by the Septeto Santiaguero and Dominican singer José Alberto "El Canario", won the 2015 Latin Grammy Award as Best Traditional Tropical Album.
---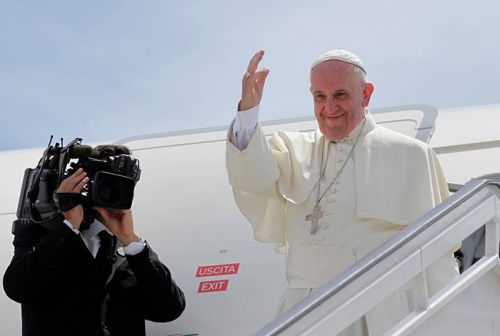 Raul Castro Ruz, president of the Councils of State and Ministers, bid farewell to Pope Francis at Santiago de Cuba's International Airport "Antonio Maceo" after four days of His Holiness stay in Cuba, where he held Masses in Havana, Holguin and in the Sanctuary of Our Lady of Charity of El Cobre. Pope Francis in […]
---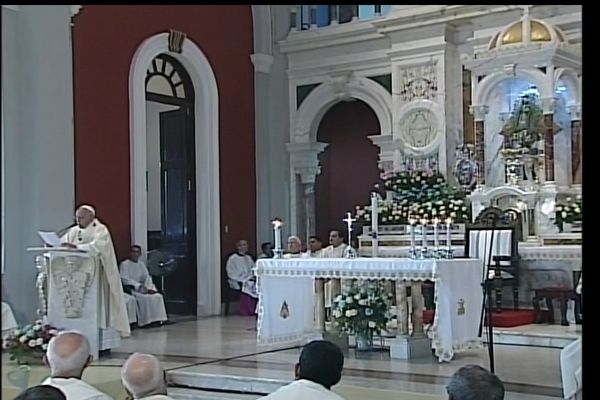 When celebrating the Holy Mass this Tuesday morning at the Minor Basilica of the Shrine Our Lady of La Caridad del Cobre, the Bishop of Rome said he wanted a church to come out of the temples to accompany life, sustain hope, accompany all the embarrassing situations of our people, committed to life, culture, society. […]
---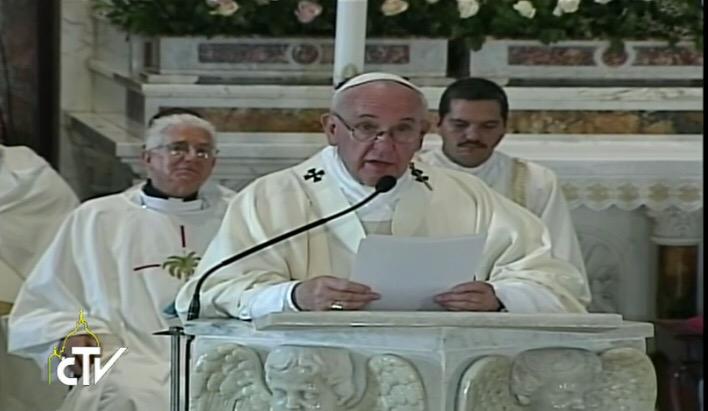 Pope Francis, Missionary of Mercy who's currently visiting Cuba as part of his tenth international trip, celebrated this Tuesday morning the Holy Mass at the Basilica Menor de Nuestra Señora de la Caridad del Cobre, in Santiago de Cuba, where he arrived yesterday night from the city of Holguin. The mass was attended by Cuban […]
---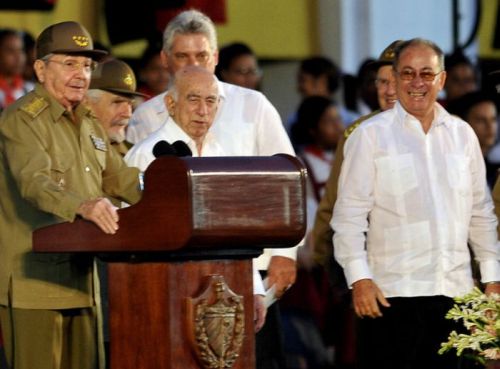 "I am leaving with the faithful hope that Santiago will always be Santiago", said Raul Castro at the main event on the 62nd anniversary of the attacks on the Moncada Garrison, in Santiago de Cuba.
---