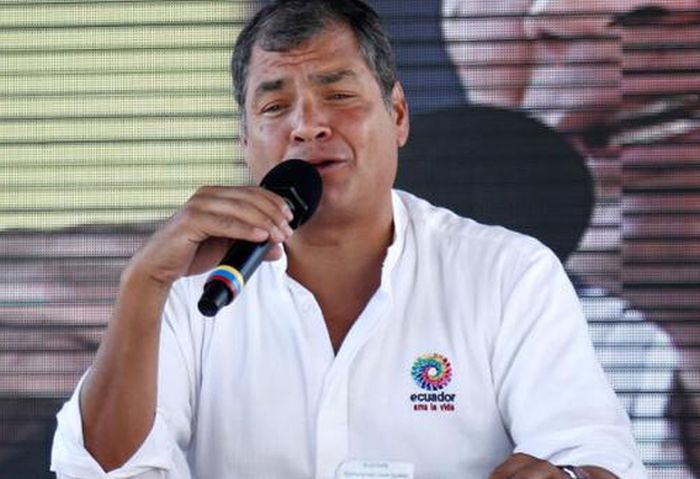 Correa will first arrive in Santiago de Cuba to pay tribute to the historic leader of the Cuban Revolution in Santa Ifigenia cemetery
Ecuadorian president Rafael Correa starts an official visit today to Cuba during which he will render tribute to the leader of the Revolution Fidel Castro, he is to be invested with several important distinctions and will tour centers of interest in the country.
Correa's stay starts in Santiago de Cuba, where he will render tribute to Fidel Castro before the monolith rock that guards the ashes of the leader at the cemetery of Santa Ifigenia.
In that province he will visit places of historic interest such as the Moncada garrison, assaulted in 1953 by a group of youths commanded by Fidel at the beginning of the struggle against the Fulgencio Batista dictatorship.
In Havana, the Ecuadorian president will talk with his Cuban peer Raul Castro and will place a flower wreath at the Memorial Jose Marti in the Revolution Square.
Correa, who governs Ecuador since 2007, will be awarded the Order Jose Marti, highest distinction given by the Cuban Council of State to foreign personalities for his contribution to peace. The order was instituted in 1972.
The head of State will also be recognized as doctor Honoris Causa of the University of Havana.
Correa will pass on the presidency of his country to Lenin Moreno, of the governing Alianza PAIS, next May 24.
In Ecuador, Correa headed a process of changes known as Citizen Revolution under the premise of socialism well being, which reached a decade this year.
During this period, relations between both countries have been excellent.