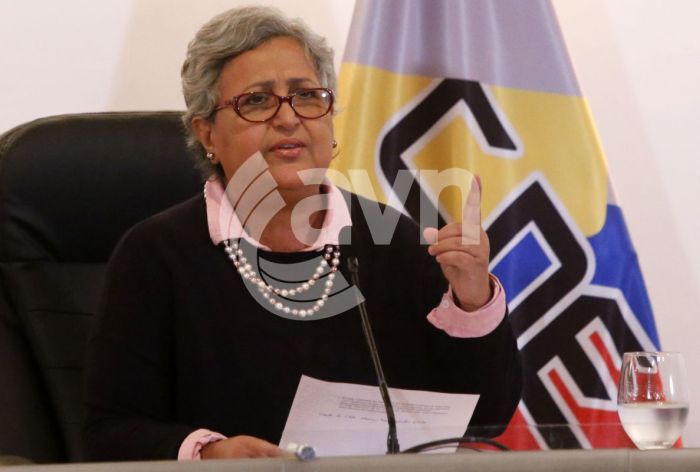 Tibisay Lucena asked the Defense Council to join the electoral process to guarantee the security of the people

The president of the National Electoral Council (CNE), Tibisay Lucena, has asked the Defense Council activated in Venezuela to join the electoral process as a State action to guarantee the national security and defense of the Venezuelans.
Lucena demanded the measure for incident reports against the electoral process of the National Constituent Assembly (ANC), whose members will be elected on July 30.
'Of 335 municipalities, the areas where public alterations were presented in the last three months were identified, the official said.
She stated that the vandalized polling stations targets of vadalism are in several municipalities of the Capital District, Anzoategui, Bolivar, Lara and Merida. 'They are not all parishes, they are very small areas, but so much damage has done there,' she said.
Lucena reiterated the rejection of any attempt to interfere with the voting process to be held on July 30.
The Electoral Power assessed all additional security measures that ensure voters' vote, she said.
About 537 of 545 assembly people who will join the democratic mechanism to radicalize the power of the people in Venezuela will be elected that day; the remaining eight will be defined on August 1 in the aboriginal communities.