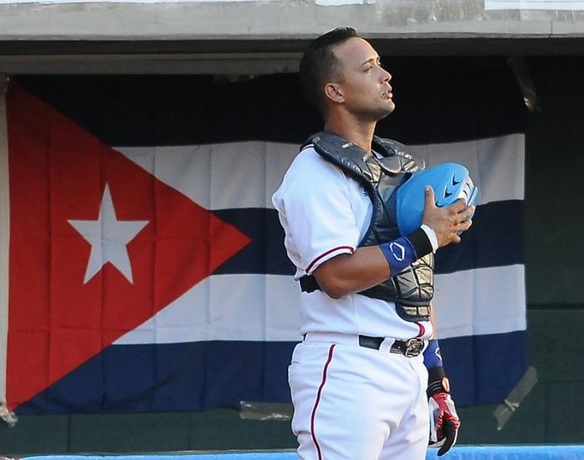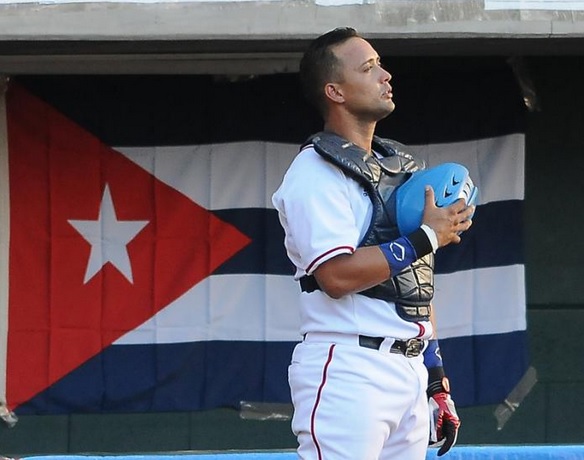 Outstanding performance of Cuban starter Vladimir Baños, an out away from pitching a complete game, and back-to-back homers by Alfredo Despaigne and William Saavedra lead Granma Alazanes to a 4-0 victory over locals Águilas de Mexicali.
Nevertheless, the Cuban shutout to the unbeaten local team was clouded by the confusion created with the TQB rule in case of ties that defined the matches for the semifinal stage.
Cuba Loses to Venezuela Águilas del Zulia in 2017 Caribbean Series
Cuba Grabs First Game at Culiacan 2017 Caribbean Series
The match deciding the final positions of the Culiacan 2017 Caribbean Series and the semifinal matches to start on Monday began without much fuzz, with both starting pitchers managing the rival offense.
However, Cuba broke the ice in the 5th with a 3-run blast by fourth batter Alfredo Despaigne, followed by solo home run by William Saavedra. From that moment on, the score did not move and out 27 sealed Granma's victory.
After a lot of debate in the social networks, the semifinal stage takes place this Monday between Venezuela and Puerto Rico at 3:00 pm (ET) and Cuba vs. Mexico at 7:00 pm (ET).
Taken from CuBaseball