Granma Alazanes got their first win in Culiacan by defeating Dominican Republic representative Tigres de Licey 4-0 in the opening game of the 2017 Caribbean Series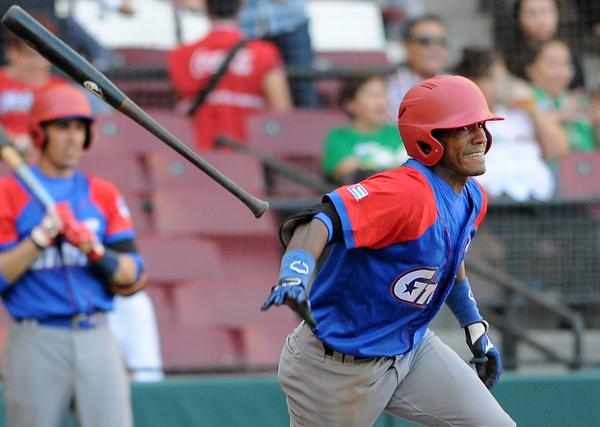 It might come as a surprise but the champion of Cuban baseball beat the holder of ten Caribbean Series titles in game one at Culiacan, Mexico.
Granma's starter Lázaro Blanco had an outstanding performance in 6.1 innings in which he did not allowed runs, striking out three in a row in the 6th, when things got messy for the visiting team.
Cuba scored the first run in Culiacán and caused the Challenge Play to "debut" in the 2017 Caribbean Series when right fielder Yoelkis Céspedes, the younger brother of MLB star Yoenis Céspedes, made a terrific catch that turned into double play in the 3rd.
Leadoff hitter Roel Santos was the man in the offensive line, as he went 2-for-4, with a double and triple, two RBIs and a run scored.
Southpaw Liván Moinelo got 11 outs and saved the game.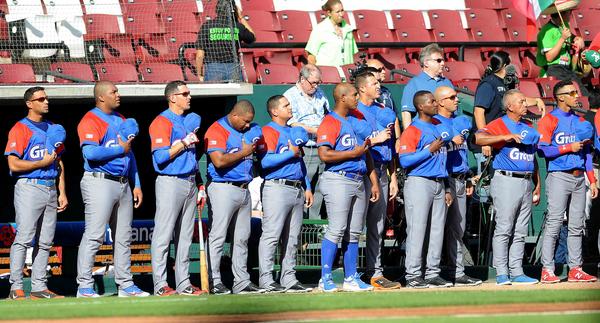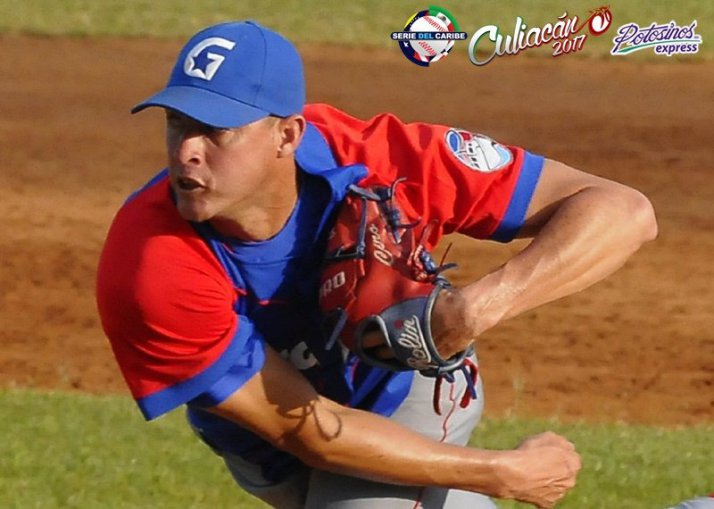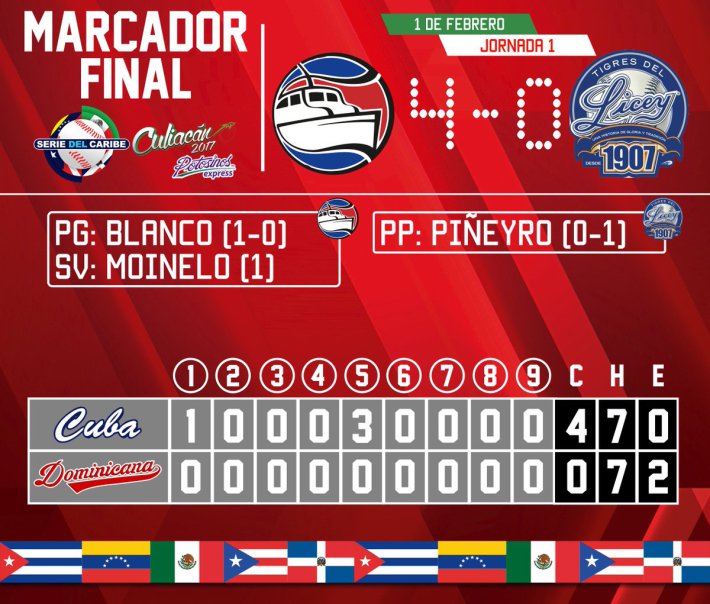 Taken from CuBaseball