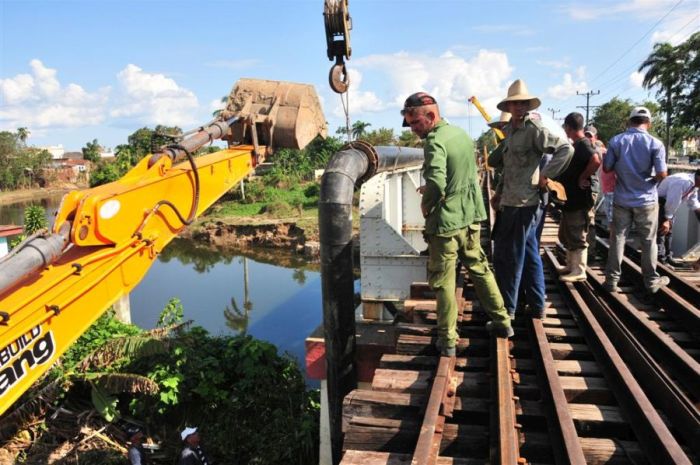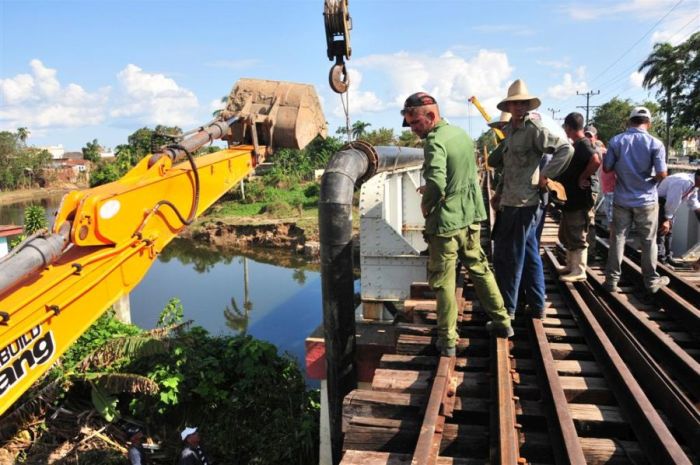 The drinking water service offered by the Empresa Provincial de Acueducto y Alcantarillado (Provincial Aqueduct and Sewer Company) in Sancti Spiritus, which was severely damaged due to the passage of Hurricane Irma, has been already restored to about 290,000 clients, representing 97% of the total residents who benefit from such service in this central Cuban province.
More than 10 600 Homes Affected by Hurricane Irma in Sancti Spiritus
Electrical Service Recovers in Sancti Spiritus, Cuba
According to Ángel Suárez, director of the company, what still remains to be done depends on the electricity supply to the pumping stations in certain districts of Yaguajay and Taguasco, although in some areas problemas already existed due to breakdowns in the machinery.
The breaking of the pipe that supplies water to the capital city's districts of Colon and Jesus Maria was among the greatest damages reported. This problema was solved in just a few days of hard work by specialized personnel from Havana who were supported by several other workers from the territory.
In addition, in just six days, workers of the sector fixed the San Juan de Letrán water-conducting pipes in Trinidad, which had been destroyed in four different parts due to the impact of huge stones.
"When the hurricane passed, due to the lack of electricity, more than 86 percent of our clients were left without water, except for some areas where it flows by gravity or key places which were provided with generators to guarantee the supply of water to health centers and food processing plants, among others", said Ángel Suárez.
On the other hand, he added, a number of generators was placed in several small pumping stations until electricity was restored.