Despite another great outing of Granma starter Lázaro Blanco, Cuba lost the semifinal match to locals Águilas de Mexicali and could not fight for the title of Culiacan 2017 Caribbean Series vs. Puerto Rico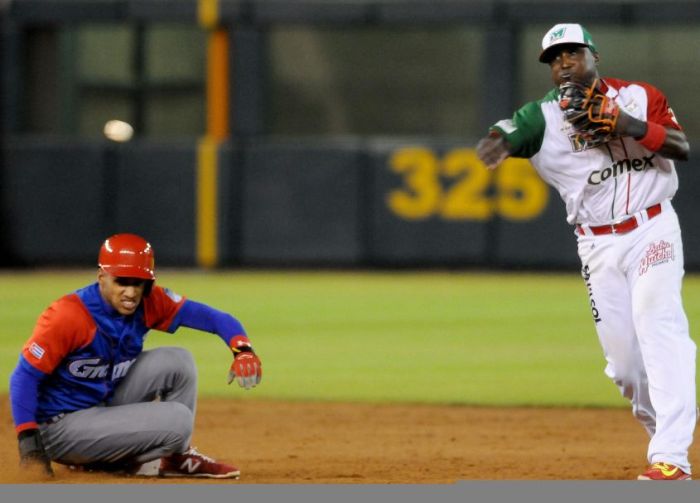 Mexican LHP Miguel Peña and Héctor D. Rodríguez combined for 8 innings, 2 hits allowed and 9 strikeouts to dominate Cuba's offense. Alazanes batters looked powerless in face of these hurlers' curveballs.
The Enigma Ends: Cuba Repeats vs. Mexico in Caribbean Series Semifinals
Cuba Loses to Venezuela Águilas del Zulia in 2017 Caribbean Series
Third baseman Agustín Murillo brought the only run of the game, scored by Ronier Mustelier, who advanced to 3B on Yunior Paumier's throw error over a sac bunt.
Jake Sanchez took the last three outs of the game, and the Mexican team makes fans happy as it moves to the final game vs. Puerto Rican Criollos de Cagua.
Mexico is aiming for its fifth title in the last seven Series and tenth overall while The Criollos de Caguas, who finished 1/3 in the first round, will try to become the first team from Puerto Rico to win the title since 2000.
Taken from cubaseballillustrated