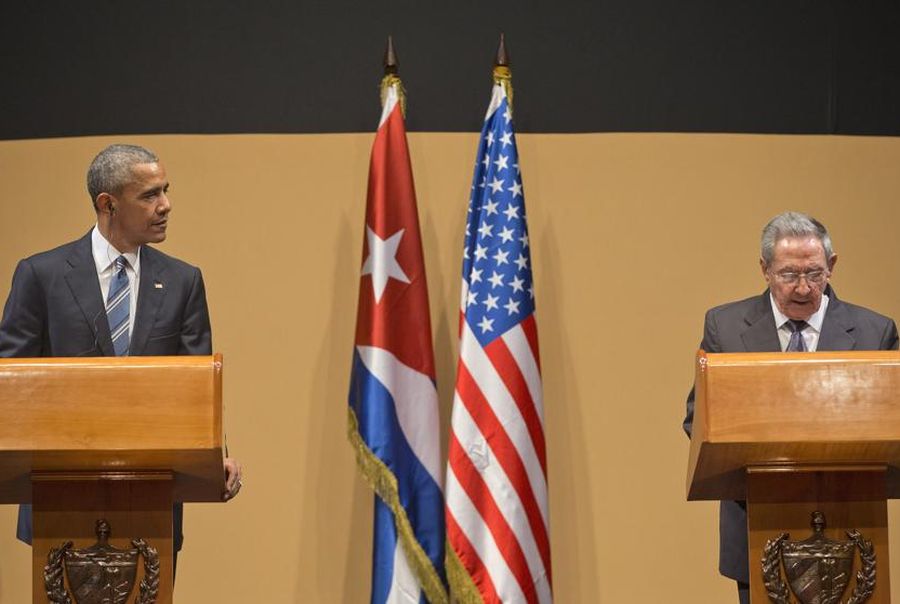 President Raúl Castro acknowledged today that concrete results have been achieved in the 15 months since the decision of his country and the United States to resume diplomatic relations was announced.
During a press conference at the Revolution Palace in this capital along with his US peer Barack Obama, the Cuban president cited the resumption of direct postal service and the signing of agreements to resume regular flights as examples of those steps forward.
Obama Highlights Achievements of Cuba in Health, Education
He said that the two nations will sign a document on agricultural cooperation and another group of bilateral instruments are under negotiation in areas like fighting drug trafficking, the safety of trade and travellers and health.
Regarding health he said that Cuba and the United States agreed to increase their collaboration against the zika virus, as well as other non-communicable diseases like cancer.
However, he reaffirmed the need for the US lifting of the blockade, which he described as the main obstacle to the economic development and the well-being of the Cuban people.
President Obama kicked off yesterday an official three-day visit to Cuba, the first by a US president in 88 years.
[nggallery id=108]