Cuban Honey Travels from Sancti Spiritus to EU Countries
The 70 percent of the honey collected throughout Cuba is processed in the treatment plant of Sancti Spiritus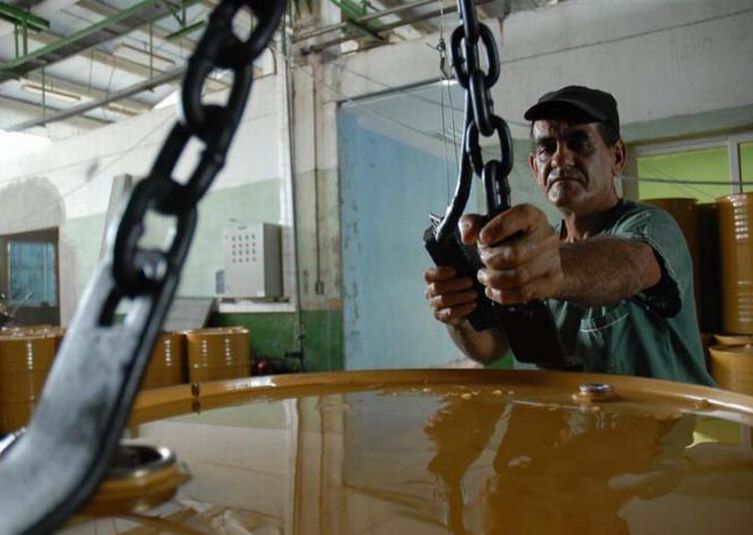 Before being exported to different countries of the European Union, the 70 percent of the honey collected throughout Cuba is processed in the treatment plant of Sancti Spiritus, where a small group of workers are responsible for filtering, homogenizing, and finally putting the product into barrels.
Cuba to Host 12th Latin American Congress of Apiculture
Sancti Spiritus Honey Contributes to Exportation
The director of the facility, engineer Alberto Perez Bravo, told Escambray that although the industry has traditionally managed the honey production from the island's western and central territories, last year it was necessary to deal with the production of the whole country due to investment issues in the processing plant of Contramaestre, Santiago de Cuba.
After being submitted to a filtering process, in which particles and impurities larger than 0.4 mm are removed, the honey received in Sancti Spiritus is homogenised and stored in huge containers for 48 to 72 hours, before being set for exportation in 210-liter drums.
In tune with the requirements of the European Union, which last year certified the safety of the production and made a set of recommendations as well, the plant has undergone several changes including the replacement of the floor, the installation of air-conditioning, and the mounting of electric gates in the productive area.
In order to increase the added value of the honey produced in Sancti Spiritus, and to meet the demands of the customers, a new plant will be constructed aimed at diversifying the packing of the product in various formats, which at present moment is only possible in Havana.
---
---
Make a comment
Escambray reserves the right to moderate comments which are disrespectful, offensive, vulgar, or that attempt against the dignity of either a person or a social group.
The mandatory fields are marked.