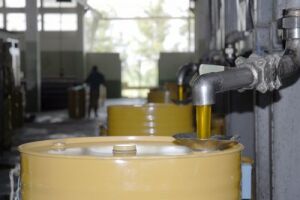 With nearly 3700 tons of honey processed until December, Sancti Spiritus plant, in central Cuba, meets the annual plan set for 2011. The product destined mainly to exports grew in 840 tons when compared to the previous year.
By Jose Luis Camellon Alvarez
According to Bruno Garcia Castro, top representative of the beekeeping activity in the Cuban central province, the increment is caused by the greatest production in the last three-month period which met the highest flowering levels occurring in this epoch. Also significant are the stimulating buy prices for the producer.
Honey's quality is excellent, adds the Garcia, and fulfills the parameters set by the foreign market, which certainly influences positively the exportation of the product.
The processing plant in Sancti Spiritus, responsible for the 60% of the honey made in Cuba, will continue the treatment in order to complete some 4200 tons by the end of the current year.
Sancti Spiritus beekeepers are only expected to complete the annual plan and as the recollection reduces only to 30 tons, the territory should reach the 600 tons planned, a superior result when compared to 2010.