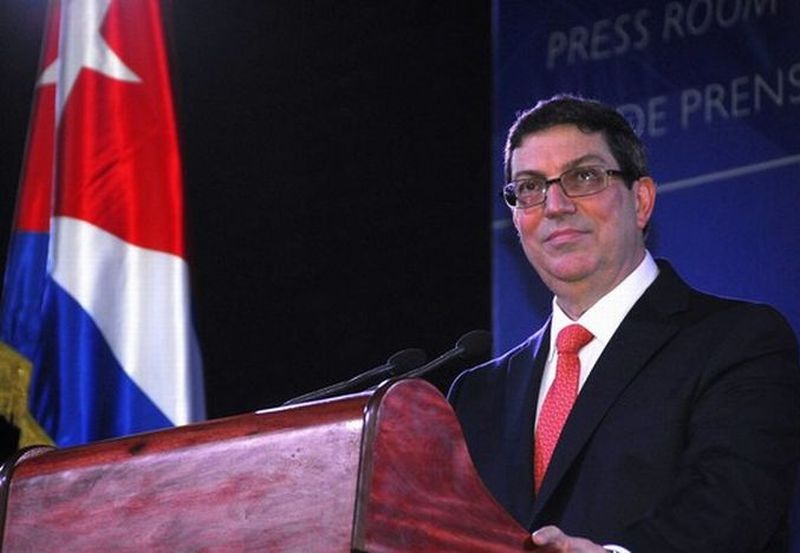 In statement to the press, the Cuban foreign minister affirmed that Obama will be welcomed with the hospitality that distinguishes our people
Cuba is assessing the real scope of the measures announced on March 15 by the United states to modify some aspects of the economic, commercial and financial blockade, stated Foreign Minister Bruno Rodriguez Parrilla.
In a press conference, Cuba's top diplomat said that although what has been announced by the US departments of Treasury and Commerce is positive and goes in the right direction, Cuba will have to gauge its depth.
Cuban FM Announces Agenda of Obama Upcoming Visit to Cuba
On the use of the US dollar in international transactions, he said that Cuba will soon make transfers in US dollars with banks in third countries and in the United States, and in this way it could be verified if they can be made and if foreign and US banks have instructions that they can make these operations without fearing unfair, intimidating punishment.
We hope that from now on no new fees are imposed like the latest involving the banks Commerzbank (Germany) and Credit Agricole (France), he said.
He commented that for this measure to be feasible it would probably demand political statements at the highest level in the US Government, as well as legal documents, legal explanations or clarifications, many arguments from the US Treasury Department to assure US and foreign banks.
The banks would have to understand that, in fact, this measure means in the near future the end of the financial harassment on Cuba, he said.
The Cuban Foreign minister stated that it will be necessary to reverse intimidating effects accumulated for decades, particularly in the latest period, when sanctions were implemented against third parties' foreign bank entities worth some 14 billion USD for having legal relations with Cuba.
Rodriguez said that some recent measures broaden the scope of previous steps like travelling for educational exchanges, but the legal ban on travel remains, which he considered insane and lacking any justification.
"It is only a banned destination" for US citizens, he said.