It was thus stated by Alejandro Mesa Muro, president of the University Student Federation at Sancti Spiritus University of Medical Sciences, in central Cuba.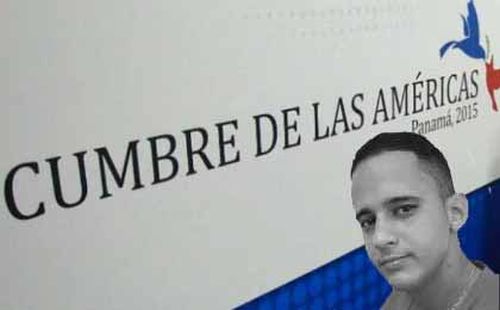 He's one of the members of the Cuban civil society delegation attending the forums that run parallel to the 7th Summit of the Americas, in Panama.
Cuba Participation in Summit of Americas Widely Backed
The young medical student travelled to that country along with social actors, intellectuals, farmers, businesspeople, and academicians, among other Cuban representatives.
Free access to health services and education, which is just a utopia in several countries, it's a reality in ours, and we will refer to that as an achievement of or Revolution, added Mesa Muro, who also said that he well support his statement with the Constitution of the Republic.
Panamanian Citizens Denounce Plot against Cuba, Venezuela
In that legal body, he stressed, it's clearly expressed that Cuban can get education in the different teaching institutions of the country, from primary school to university, which are all and the same for everyone, regardless of sex, or color of the skin. Health assistance is available for Cubans, as well.
We will also refer to the civil rights we enjoy, also enshrined in our Carta Magna. There are plenty of examples of the benefits of the Revolution, which are unfortunately unknown in several parts of the world because reactionary governments try to hide them away, he added.
The Summit of the Americas, to be held April 10th to 11th, is a meeting of heads of states and governments of the continent to organize a joint strategy so as to solve the problems of the region, as it's stated by its sponsor, the Organization of American States.
According to Internet websites, the four scheduled parallel fora will be dedicated to discuss youth, civil society, business, and rectorship.
Taken from PL and tranlated by Escambray.