Renowned Brazilian intellectual Frei Betto donated a guayabera shirt to Sancti Spiritus, Cuba, where the world largest collection of such garment is kept.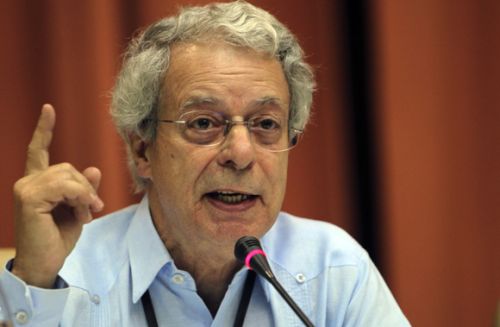 According to Helena Farfán, member of La Guayabera local development project, the Dominican friar handed over the shirt to Cuban writer Senel Paz while attending Pedagogia 2015 International Congress, held in Havana last January.
Cuba's Sancti Spiritus, Capital City of the Guayabera
The white short-sleeve guayabera was signed by Betto on the reverse side of its collar; so as to ratify that the shirt had been his.
The collection treasured at Sancti Spiritus Casa de la Guayabera (House of the Guayabera Shirt), already safeguards over 200 shirts formerly owned by political and cultural personalities from all over the world.
See also:
Casa de la Guayabera celebrates first anniversary
Sancti Spiritus: Gerardo Hernandez Thanks Museum Accepting Guayabera
Taken from radiosanctispiritus.icrt.cu, and tranlated by Escambray