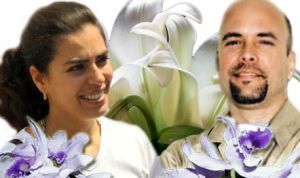 "Sometime ago I read about the Guayabera Socio-Cultural Project in Sancti Spiritus, and I thought it was an excellent idea. Knowing the owners of some of the pieces on display there, we are more than pleased and honored to know that the Cuban Five will be represented in that collection…, said Cuban antiterrorist fighter Gerardo Hernandez in the letter accompanying the garment to be donated to the Vilma Espin Museum of the Guayabera, in Yayabo's village, central Cuba.
When delivering the guayabera, his wife Adriana Perez told the journalist Ciro Bianchi and his wife Silvia Mayra Gomez Fariñas, promoters of the Museum, that she and Gerardo bought the garment in the Casa de los Novios (Bride and Groom House), in June 1988, on the occasion of their wedding. They married on July 15th and Gerardo used it in the honeymoon.
Gerardo expressed in his letter the story of the three guayaberas he owned so far and said to be grateful for the privilege of his shirt to be part of the collection of the Museum. His, is a "Summer" brand guayabera, pastel blue colored.
"I know that someday, when we win this battle, the Five and our families will visit Sancti Spiritus," says the letter brimming with optimism and the good humor that always characterize Gerardo.