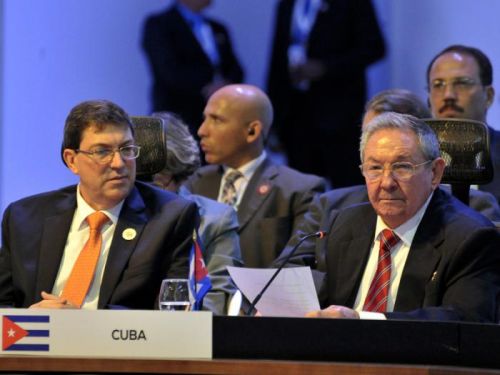 President Raul Castro suggested that U.S.-Cuba relations will not fully improved until the economic giant lifts its 50-year blockade of Cuba.
President Castro made the remarks in the opening session of the two-day Latin American and Caribbean States (CELAC) summit in Costa Rica. CELAC is a coalition of the 33 Latin American and Caribbean nations, representing around 600 million people.
Key Remarks by Cuba President Raul Castro in Costa Rica
Third Summit of CELAC Heads of State and Government Starts
​The Cuban leader stated that the improving relations with the U.S are thanks "to the more than half a century of struggle by the Cuban people."
Nevertheless, he stated, "The fundamental problem has not been resolved. The economic, commercial and financial blockade must end in order to truly restore diplomatic relations."
The Cuban president also denounced the U.S.-imposed sanctions and external intervention in the domestic affairs of Venezuela.
"We emphatically reject the sanctions against Venezuela and reaffirm our complete support for the government of Venezuela," he said.
Castro also warned of the dangers of the current economic system stating an urgent need to construct "a new economic order that prioritizes the needs of the countries from the global south."
He went on to issue support toward the BRICS nations stating that deepening relations with these countries will play an important role in building a new international financial system.
Taken from http://www.telesurtv.net/english/