"I am leaving with the faithful hope that Santiago will always be Santiago", said Raul Castro at the main event on the 62nd anniversary of the attacks on the Moncada Garrison, in Santiago de Cuba.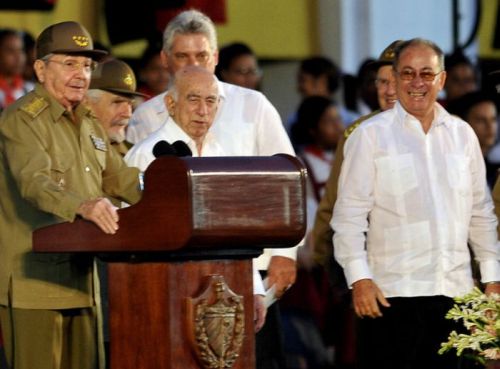 Those actions, although they failed militarily, marked the beginning of the armed struggle against the Fulgencio Batista dictatorship and concluded with the triumph of the Cuban Revolution on January 1, 1959.
Cuban Vice President Delivers Speech in Santiago de Cuba
The Cuban president's brief statements came after the keynote speech, given by Vice President Jose Ramon Machado Ventura at the political-cultural event.
The main event on the 62nd anniversary of the attack on the Moncada Garrison took place at the former fortress, where some 10,000 Santiago residents evoked that action, led by the historic leader of the Cuban Revolution, Fidel Castro, and other young revolutionaries.
Also present at the event were thousands of solidarity activists who arrived in Cuba from several countries to share the joy for that patriotic date, which has been declared the Day of National Rebelliousness.