Venezuelan President, Nicolás Maduro, accepted the results of the legislative elections held in this South American nation, in which opposition forces obtained a parliamentary majority.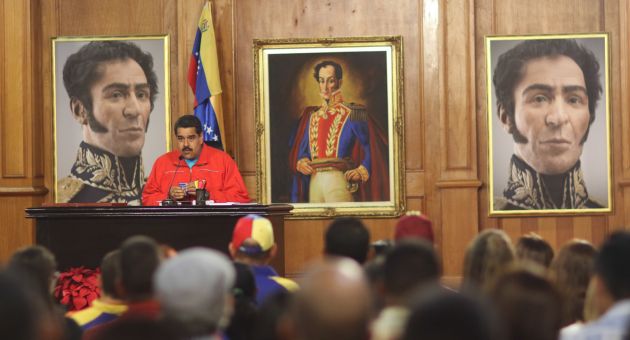 Minutes after the release of the irrevocable verdict by the National Electoral Council (CNE),President Maduro spoke to the country and congratulated the people for the high participation and called the base units of the United Socialist Party of Venezuela (PSUV, in Spanish) to maintain its peaceful vocation, as it was kept up to that moment.
According to the head of state, the recognition of the results by the left wing was never in doubt, in contrast to the repeated disregards, and calls for violence and dirty tricks of the local right wing (defeated by the left in 18 out of the 20 elections held since 1999).
The president stressed that the Venezuelan electoral system is one of the main strengths of the Bolivarian Revolution, which, he assured, keeps the moral intact and will face a process of rethinking in order to become more effective.
Maduro said that this time the leftist forces were victims of maneuvers against the country as the economic war, the hoarding and price speculation of merchandise and staples, which made an impression on the public.
More than 19,490,000 Venezuelans were called yesterday to elect a total of 167 members of the unicameral National Assembly.
According to the first newsletter offered by the head of the National Electoral Council (CNE, in Spanish) Tibisay Lucena, the participation in the consultation was of 74.25 percent and at the moment of transmission of the 96.03 percent of the data, the opposition alliance Democratic Unity Roundtable had won 99 seats.
On the other hand, the PSUV won 46 representatives.
According to Lucena, it is yet to be defined the winners in 11 constituencies, the list of Mérida state and the three indigenous jurisdictions in the country.