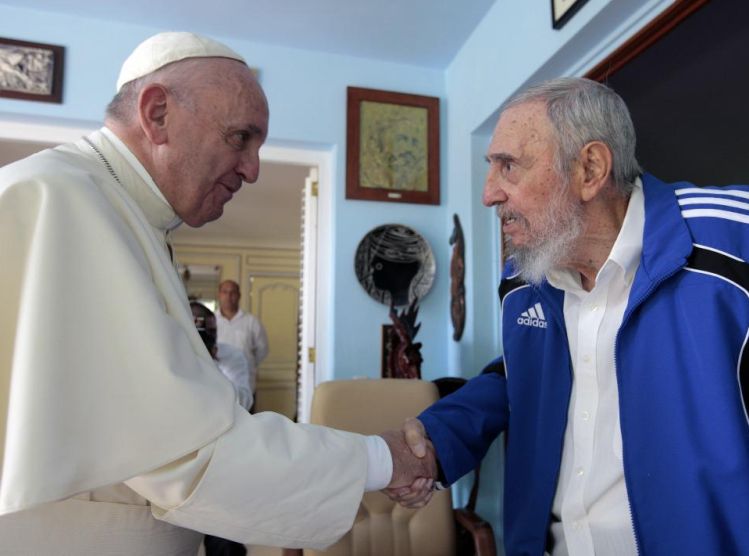 Pope Francis paid an informal visit to Cuban Revolution leader Fidel Castro at his home, after His Holiness officiated Mass this Sunday at Havana's Revolution Square.
The Vatican spokesperson, Father Federico Lombardi, told the press gathered at the Hotel Nacional in Havana city that, after the conclusion of the Mass, attended by some 300 thousand Cubans including President Raul Castro, the Pope returned to the Nunciature, from where he went with a small entourage to Fidel´s house.
Pope Francis Pays Courtesy Visit to Cuba President Raul Castro (+photos)
Pope Francis at the Revolution Square: Cuban People Keeps Walking in Hope
The meeting, said Lombardi, lasted some 40 minutes and had been "familiar and informal," Pope Francis gave Fidel presents that included a book and two CDs of homilies and a copy of his two encyclicals, while the Cuban leader gave him the book "Fidel and Religion" written by Brazilian theologian Frei Betto in 1985.
According to Lombardi, their conversation centered around "protecting the environment and the great problems of the contemporary world."
Later on Sunday, His Holiness met President Raul Castro at the Revolution Palace.