Pope Francis arrived on Sunday at the Palace of the Revolution in Havana, where he paid a courtesy visit to Cuban President Raul Castro.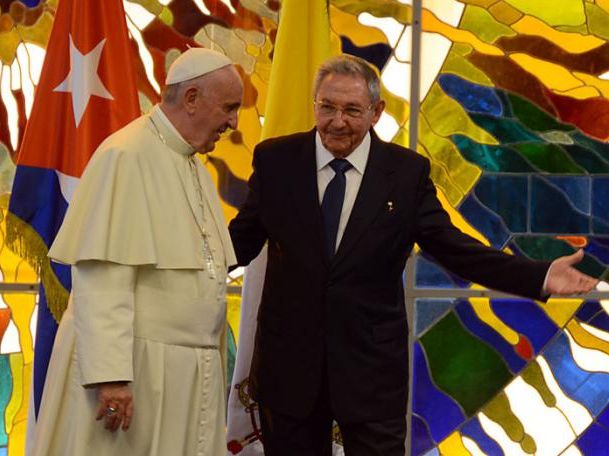 Previously, before a crowd of believers and people in general, His Holiness said mass, which was attended by Argentine President Cristina Fernandez.
In his homily, the first Latin American Pope noted the values of the Cuban people, who, he said, like parties, friendship and beautiful things. A people who walk, sing and flatter, who have wounds like everybody, but who know how to be with their arms open, he underlined.
It is a people who march with hope, because their vocation is that of greatness, as it was sown by their national heroes, the head of the Catholic Church noted.
He took the opportunity to call to maintain the efforts to achieve final reconciliation in Colombia, and thanked President Raul Castro for his support for that effort to achieve peace in that South American nation.
For his part, Vatican spokesman Federico Lombardi, confirmed that Pope Francis had met the historic leader of the Cuban Revolution Fidel Castro.
In a press conference, Lombardi said that after the Holy Mass at Havana's Revolution Square, the Holy Pontiff traveled to the residence of Commander Fidel Castro and met him and several relatives for 40 minutes.
The international situation and the environmental problems were at the core of their conversation, Lombardi added.
The Bishop of Rome presented the Cuban leader with a collection of theological books, and Fidel Castro gave the Pope an autographed copy of the book "Fidel and Religion" by the Brazilian theologian Frei Betto.