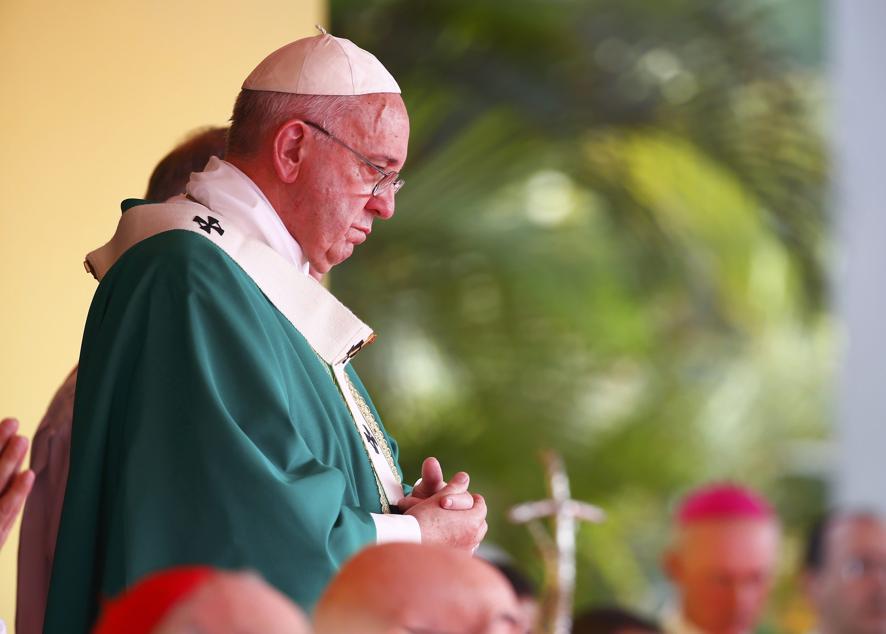 Pope Francis said that people in Cuba is a people that keep walking in hope, when celebrating the Holy Mass at Havana's Jose Marti Revolution Square, the first of his tenth international tour which was started this Saturday in the Caribbean island.
Before the presence of Cuba President Raul Castro and Argentinian Head of State Cristina Fernández, religious authorities, residents of Havana, and people from other provinces —including Sancti Spiritus— and countries, the Holy Father also said that Cuba "is a people with a taste for parties, for friendship, for beautiful things. It is a people which marches with songs of praise".
He then remarked that despite its wounds, "like every other people", "knows how to stand up with open arms, to keep walking in hope, because it has a vocation of grandeur".
The Bishop of Rome advised Cubans to care for this vocation of ours, "but above all I invite you to care for and be at the service of the frailty of your brothers and sisters. Do not neglect them for plans which can be seductive, but are unconcerned about the face of the person beside you", he noted.
"The importance of a people, a nation, —he added—; the importance of individuals is always based on how they seek to serve their vulnerable brothers and sisters. Here we encounter one of the fruits of a true humanity".
His Holiness, who's paying a pastoral visit to Cuba until next September 22 reminded that "Whoever does not live to serve, does not 'serve' to live".