The first meeting of the Bilateral Commission Cuba-United States will be held in Beijing on September 11, confirmed today the Foreign Ministry of the Caribbean island.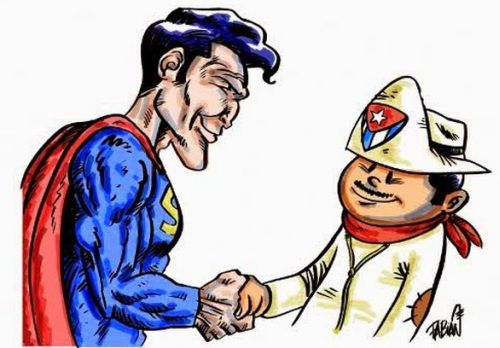 At this meeting, the agenda of issues to be addressed in the phase following the restoration of diplomatic relations between Cuba and the United States will be defined.
Cuba-USA, One Step Ahead and Still Much to Do
US Blockade of Cuba Not Over Yet
According to the official note, the Cuban delegation will be chaired by Josefina Vidal, the director general of the US Division of the Cuban Foreign Affairs Ministry, while the US will be led by Deputy Assistant Secretary for Western Hemisphere Affairs of the State Department, Edward Alex Lee.
The Bilateral Commission whose creation was announced by Cuban Foreign Minister Bruno Rodriguez and Secretary of State John Kerry, during the latter's visit to Havana on 14 August- will discuss about new cooperation areas profit for the two countries.
That instance will also address issues such as dialogue on bilateral and multilateral issues, including those in which there are different views, and unresolved issues between Havana and Washington.