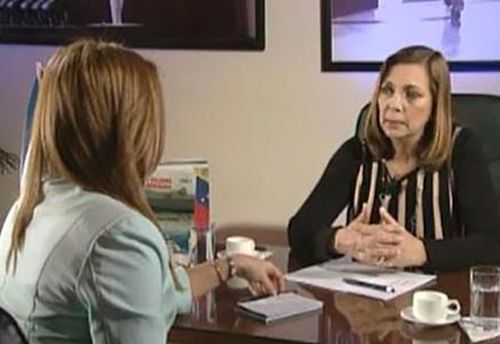 Obama has powers to put down main components of US blockade of Cuba, said Josefina Vidal in an interview with Cuban television.
Contrary to what some may think, the US sanctions are there, the only new aspect is related to the modifications that came into effect on January 16 related to the US departments of the Treasury and Commerce. The measures somehow ease the current Cuba travel ban imposed on US citizens, she said.
The modifications will allow some commercial transactions, mainly in the area of telecommunications and provide that US financial entities open operations in Cuba. But Cuba continues to be banned from using US dollars for transactions in other countries, which is something that Obama can change if he has political will to do so, Vidal stressed.
There is a group of restrictions stated by US legislation, such as the prohibition for US citizens to come as tourists to the island. Similarly, the US President cannot allow Cuba to do transactions with US companies in third countries, but he can authorize relations between Cuban companies and corporations operating on US territory.
Obama cannot allow US banks to grant credit lines to their Cuban counterparts in order to purchase products or services, so any payment must be done in cash and in advance.
Meanwhile, the Cuban diplomat said that the US 1966 Cuban Adjustment Act is the main encouragement to illegal migration to the United States and it is not possible to maintain normal migration relations while such act prevails. In this same context is the wet-foot, dry-foot policy, which is not a Congress-approved legislation by a policy adopted by the US government in 1995 to offer shelter to Cubans who make it to US soil, while those intercepted on high sea are returned to the island.
Vidal stressed the decision announced in December 17 by presidents Raul Castro and Barack Obama to re-establish diplomatic links and advance towards the normalization of bilateral relations, but this will be a long and difficult process, she said.
The issue requires time, efforts, work and the solution of complex issues, but the main aspect is the opportunity to improve communication between the two sides, expand cultural exchange and establish a positive interrelationship.
On the other hand, Washington must dismantle its negative projections towards Cuba, particularly its unilateral sanctions, said Vidal and added that it is also a must to address the issue of the US naval base in Guantanamo, the US radio and TV transmissions to Cuba, which violate international standards.
Delegations of the US and the Cuban governments held official talks January 21 and 22 in Havana to address issues, such as illegal migration and the process to reestablish diplomatic relations by setting embassies in Washington and Havana.