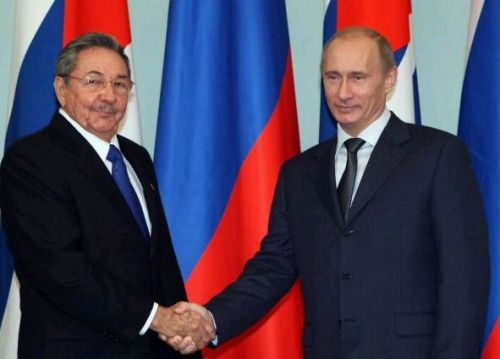 Army General Raul Castro, president of the State Council and the Council of Ministers of the Republic of Cuba, arrived this Tuesday morning in Moscow, the capital city of the Russian Federation, to attend the festivities for the 70th anniversary of the victory over fascism in the Great Patriotic War.
Raul went to Russia at the invitation of the president of that nation, Vladimir Putin, after having paid an official visit to Algeria.
Cuba Backs Algerian Policy, Says Raul Castro
Cuba President Raul Castro Meets with Algerian Authorities
The Cuban president is being accompanied by Ricardo Cabrisas Ruiz, vicepresident of the Counsil of Ministers; Bruno Rodríguez Parrilla, minister of Foreign Relations; Army Corps General Leopoldo Cintra Frias, minister of the Revolutionary Armed Forces; and Emilio Lozada García, Cuban ambassador to Russia.
Translated by Escambray