Cuba and the United States are holding today in Washington a technical meeting on fighting drug trafficking, a meeting in which both countries hope to enhance cooperation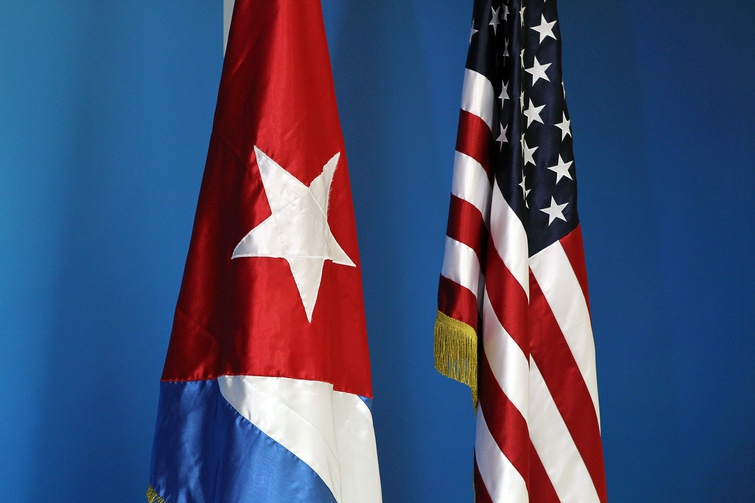 According to statements from the Cuban Ministry of Foreign Affairs and the Department of State, representatives of specialized agencies with responsibility in fighting that scourge, one of the main concerns in the region and the world, will participate in the forum.
The U.S. side stated that officials from the Department of State, the Drug Enforcement Administration, the Coast Guard and Immigration, and the Customs Enforcement, will attend the meeting.
Less than one month ago, Havana and Washington agreed here on the importance to cooperate on security issues, among them fighting drug trafficking.
On November 9, the two governments held their first meeting on implementation and enforcement of the law among government agencies, framed by the bilateral rapprochement process starting on December 17, which in July led to the resumption of diplomatic relations and the dialogue on issues of mutual interest.
One day later, Cuba and the United States held the second session of the Bilateral Commission, created to move towards the normalization of ties.
After the meeting ends, the head of the Caribbean island's delegation, Josefina Vidal, said the two countries were in conditions to announce agreements in several sectors, among which she mentioned fighting illicit drug trafficking.
The headquarter of the Department of State was the scene of a new round of migration talks between the two governments.
According to a press release from the Cuban Ministry of Foreign Affairs, during the exchange of views on the issue, the Caribbean nation's delegation reiterated its deep concern about the validity of the Cuban Adjustment Act and particularly, the implementation of the so-called "wet-foot, dry-foot" policy.
Through this position, Washington gives the Cubans a differentiated and unique treatment in the world, to admit them immediately and automatically, regardless of the ways and means used, even if they come irregularly to its territory.
The island's representation also confirmed its rejection to the "Parole Program for Cuban Medical Professionals," established in 2006 by the administration of President George W. Bush, to encourage health workers to abandon their missions in third countries and emigrate to the United States.
On the other hand, the two countries discarded a change in the U.S. immigration policy, despite the scenario of bilateral rapprochement and encouragement it constitutes for the disorderly, unsafe, and illegal flow of people.
The new round of biannual meetings allowed the agreement to hold technical meetings on migration fraud, this month, and the work of the departments responsible for protecting the coast of Cuba and the United States, in 2016.