The members of the 10 permanent commissions of the National Assembly of People's Power of Cuba began this December 26th their analysis of key issues of the life of the nation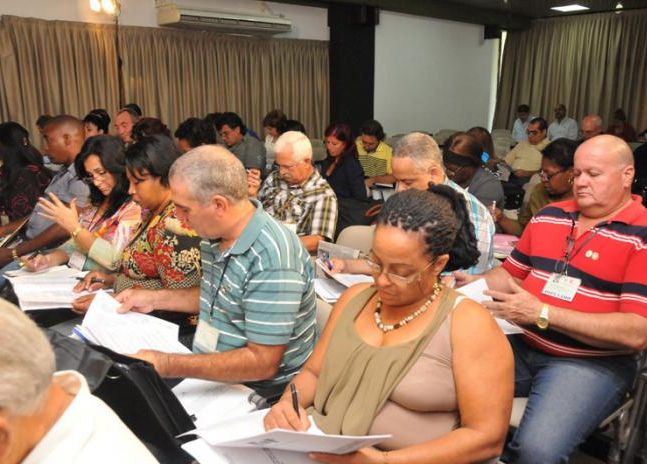 During three consecutive days, the parliamentarians will gather at Havana's International Conference Center, prior to the 6th Regular Sessions of the 8th Legislature, scheduled for December 29.
The results of the 2015 economic plan, the proposal for 2016, as well as the Law of the State budget, among others, will be the subjects to discuss by the plenary.
According to agenda, the Committee on Constitutional and Legal Matters will be informed on the plans outlined by the Supreme Court, the Attorney General's Office and the Ministry of Justice.
The Health and Sports Commission will discuss the performance of Cuba in the recently concluded Pan American Games Toronto 2015, as well as the preparations in view of the Olympics in Rio de Janeiro 2016.
Working commissions will also discuss foreign activities of the Cuban Parliament, domestic production of building materials, as well as monitoring programs against corruption, illegalities and social indiscipline.
Parliamentarians will review the work of ministries of Industry, Domestic Trade and Construction.
The National Assembly of People's Power of Cuba is unicameral and made up of 612 parliamentarians, it is chaired by Esteban Lazo and its Vice President is Ana Maria Mari Machado.