The decision of the Supreme Federal Court (STF) to change the rules of proceedings for the impeachment of President Dilma Rousseff, annulled the action of the leader of the Chamber of Deputies, Eduardo Cunha.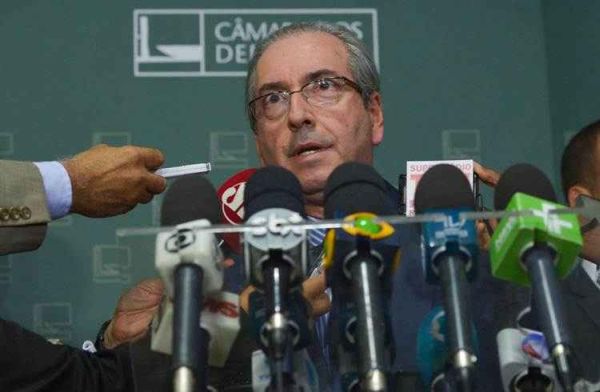 This was the statement of communist politicians and from the Workers' Party (PT) yesterday, shortly after closing the STF's session, where a majority of judges invalidated the procedure followed by Cunha in this case.
There was coup in course in the Lower Chamber, sponsored by its authority, but the Supreme intervened and ensured the preservation of the Constitution, declared the legislator Rubens Junior, from the Communist Party of Brazil (PCdoB).
The Minister of the Civil House, Jaques Wagner, also noted the action of the judicial institution and considered that power fulfilled its noble role as moderator of the Republic.
The opinion of the highest court determines the restart of the prosecution process against the head of state, as it was agreed that the selection of members of the Special Commission to validate it can only be made on the advice of party leaders.
Holders of the Supreme Court also agreed that the vote of the members of that council must be open, not closed, as it happened last week.
For the president of the judiciary power, Ricardo Lewandowski, there's no reason for those representing the people to act in any way in the shadows.
The STF also recognized the power of the Senate to refuse the establishment of the trial to the President, despite the adoption in the Lower Chamber of the trial process with the support of two thirds of its members.
It was equally clear that the country's leader would separated from the charge during 180 days if the Senate approves such proceeding by simple majority, that is, 41 out of its 81 members.
The loss of the presidential mandate, however, will require the support of two thirds of the votes (54 senators).