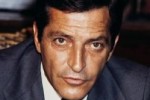 The former president of the Spanish Government Adolfo Suárez died as a result of worsening neurological disease, said medial sources of the clinic where he was admitted since last Monday.
Although the respiratory process he suffered did not worsened, neurological disease continued to progress until his death, according to the statement.
Suarez was prime minister during the so-called transition period following the dictatorship of Francisco Franco (1939-1975).
The president suffered a worsening of Alzheimer's was diagnosed about 10 years ago and since 2005 he did not even remember the high office he held or his role in Spanish history.
Figures from various political tendencies recognized the political trajectory in the complex process of transition and the attempted coup of 23 February 1981 which was a danger to the young Spanish democracy.
Suarez was leader of the Union of the Democratic Centre party. King Juan Carlos or " who was appointed Head of State by Franco – selected him as prime minister and was confirmed in that position in the polls in 1977.
During his tenure the constitution was approved by referendum in 1978 and he set up the state apparatus reform, and an amnesty for political prisoners was declared and the Communist Party was legalized.
Upon learning of the death of Suarez, the King of Spain claimed was an exceptional partner who was guided by his loyalty to the Crown, the defense of democracy, the rule of law, unity and diversity of Spain.