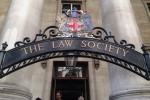 Renowned figures from Cuba and other countries, and victims of terrorism against that Caribbean country are discussing at an investigating commission in London the case of the Cuban antiterrorist fighters unjustly condemned in the United States.
Former Indian Justice Minister Yogesh Sabharwal, France's Court of Cassation judge Phillipe Texier, and Zac Yaccob, former member of the Constitutional Court of South Africa, are listening and will later decide about the issue.
The objective of the meeting is to demonstrate the influence the U.S. government has exercised during the trial that handed down harsh sentences against Gerardo Hernandez, Ramon Labañino, Antonio Guerrero, Fernando Gonzalez and Rene Gonzalez.
Those men prevented plans by the anti-Cuban extreme-right groups based in Florida when they were arrested in 1998.
The two latter are already in Cuba, after completing their prison sentence.
Another objective of this two-day event is to ratify the real magnitude of the terrorist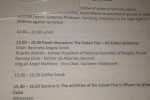 aggressions Cuba has suffered by those organizations and The Five's work to prevent those attacks against the Cuban population.
Experts from the commission will also analyze Cuba's legal right to self-defense to face this kind of attacks.
Rene Gonzalez should participate in the hearings at the London Law Society, but the United Kingdom authorities denied him a visa to travel to this capital.
That measure was recognized yesterday as a political action by the British government, according to a judge and a representative of the British Ministry of Interior in face of an appeal by U.S. lawyer Martin Garbus.
Garbus, a member of The Five's lawyers' team, told Prensa Latina the importance of Rene's presence at the investigating commission to respond the questions by renowned juries regarding the issue of The Five.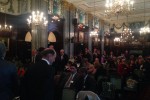 The program of the investigating commission's meeting is divided into issues that discuss The Five's activities in Miami, to prevent terrorist attacks against Cuba, and the impartiality of the trial against them, including testimonies of victims of the aggressions.
The president of the Cuban Institute of Friendship with the Peoples, Kenia Serrano, and former president of island's Parliament Ricardo Alarcon are already in London to attend the sessions.
Other figures attending this event are former U.S. federal attorney Ramsey Clark, and awarded American novelist Alice Walker, author of The Color Purple.