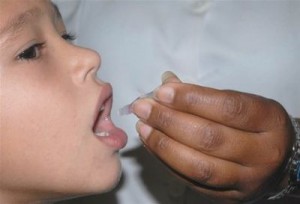 From this Friday until March 13, the first stage of the 53rd Anti-Polio Vaccination Campaign will be held in this Cuban central province, and throughout the island.
Over One Million Cuban Children Get Anti-Polio Vaccine
On this occasion 15,369 children in Sancti Spiritus will be immunized.
According to Marisney López Pérez, head of the immunization program in the country, during that period of time, children aged 30 days up to 2 years, 11 months and 29 days, will be vaccinated.
"The vaccine dose for these infants will be reactivated from the 25th of this month to the 1st of May-date of the second stage of the campaign-and those of 9 years, 11 months and 29 days, will also be vaccinated", says López Pérez.
In words of the aforementioned source, the only ones to be excluded are those immunosuppressed or allergic to some of the vaccine components such as streptomycin and neomycin.
López Pérez explained that the vaccine shouldn't be administered to children presenting high fever, vomiting, or diarrhea, who are to be treated a week after each of the phases scheduled.
Anti-polio vaccination is based on the giving of two oral drops, and it is recommended that children don't drink any water at all neither before nor after thirty minutes of the vaccine administration.
Once the vaccination campaign is over, over 20 000 local children will be already protected against poliomyelitis, a disease that was eradicated in Cuba since 1962