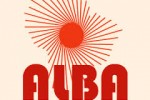 The Bolivarian Alliance for the People of our Americas (ALBA) rejected recent interfering statements by US State Secretary John Kerry in relation to the option of imposing unilateral sanctions on Venezuela.
In a communique issued in this capital, the bloc also declared itself opposed to possible invocation of the Inter-American Democratic Charter of the Organization of American States (OAS) in reference to this country, because its intentions are not in line with the international law or with Venezuelan reality.
In addition, ALBA members exhorted Washington to respect the Declaration of Solidarity and Respect for Democratic Institutions, Dialogue and Peace in Venezuela, approved by the OAS Permanent Council in March, 2013.
In this regard, they called for avoiding statements that do not contribute in any way to fostering the atmosphere of dialogue that has been favored in Venezuela, after the call by President Nicolas Maduro to a National Conference for Peace, meant to promote a genuine honest dialogue among all political sectors.
That initiative is extended to the country's social and economic actors and is also supported by the Union of South American Nations (UNASUR).
The ALBA member countries have reiterated their solidarity with the sister Bolivarian Republic of Venezuela and their commitment to supporting the efforts made by the Government to achieve national peace and harmony through a true process of political dialogue.