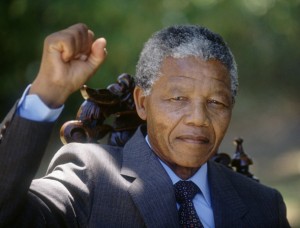 Cuban President Raul Castro sent a message of condolences to South African Head of State Jacob Zuma for the death on Thursday of Nelson Mandela.
Official Mourning in Cuba over Death of Nelson Mandela
World Leaders Pay Tribute to Nelson Mandela
Wide Repercussion in U.S. A. for Death of Mandela
Message from Gerardo Hernandez on the passing of Nelson Mandela
World Mourns Death of Nelson Mandela
South African Leader Nelson Mandela Passes Away
In his message, Raul Castro says that with deep sorrow he conveys his heart-felt condolences for the passing away of Nelson Mandela, on behalf of the people and government of Cuba. The Cuban President also extended his sympathies to Mandela's relatives, the African National Congress and all South Africa.
Mandela will be remembered for his high example, the magnitude of his work and the firmness of his convictions in the struggle against apartheid, and for his invaluable contribution to the construction of a new South Africa, said Raul Castro in his message.
"We profess deep respect and admiration for Mandela, not only for what he did for his people, but also for his true friendship towards our country," the message reads.