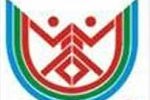 With a gala at the Heredia Theater, the 33rd International Caribbean Festival begins in Santiago de Cuba, an event uninterruptedly held for nearly 35 years as a meeting point among the cultures of the peoples of the region.
The responsible for the opening remarks will be Colombian ambassador Gustavo Adolfo Bell, who will also make it on behalf of the also citizens of that country, Alfonso Munera, president of the Association of the Caribbean States, an organization committed to the spirit of unity of the event.
A significant moment today will be the delivery of the International Award of the Caribbean House to Toto La Momposina (Sonia Bazanta), as a symbol of the traditional popular culture of the Colombian Caribbean region.
More than 1,000 artists and foreign scholars, from about 27 countries and 96 artistic groups, will participate in the program that includes performances of music, theater and dance, workshops on popular religion, oral tradition, poetry, natural and traditional medicine, communication, and crafts.
Art exhibitions from artists of some 10 nations will be opened in sites of the city, where the Caribbean Festival will prevail, thanks to the resilience of the population and authorities, to the devastation left by Hurricane Sandy eight months ago.
The colloquium "El Caribe que nos une" (The Caribbean that unites us), will begin tomorrow, with the participation of academic and theoretical approaches to history, culture and the realities of the Colombian coastline and to the future of other nations in the region.