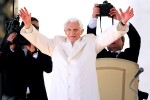 Pope Benedict XVI arrived in the Apoltolic Palace of the Castel Gandolfo, Rome, where he will temporarily stay from today, chosen day to formalize his resignation from the papacy.
---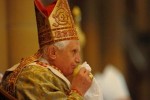 Pope Benedict XVI ends his ministry today as spiritual leader of millions of Catholics around the world, becoming the first pope to resign in the last six centuries.
---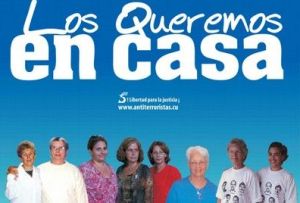 Writing to US university students and professors is priority task.
---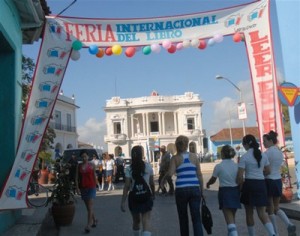 Sancti Spiritus Serafin Sanchez Park became again the literary epicenter of the Cuban central province, as the 22nd International Book Fair was inaugurated this morning while it is expected to run in the main cities of the western region until  March 3.
---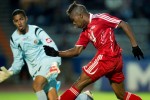 Cuba made history Tuesday night, securing a place at a FIFA U-20 World Cup for the first time by beating Costa Rica, 2-1, in a quarterfinal dual at the CONCACAF Under-20 Championship.
---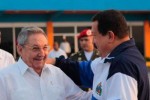 Venezuelan President Hugo Chavez congratulated, on behalf of the Venezuelan people and Government, Raul Castro for being reaffirmed Sunday as president of the Council of State of Cuba by the National Assembly of the People's Power of that nation.
---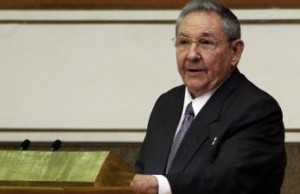 Cuban President Raul Castro gave the closing remarks of the parliamentary session.
---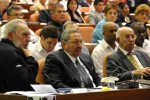 Leader of the Cuban Revolution, Fidel Castro, and President Raul Castro attended the session to install the National Assembly of the People's Power (Parliament) in its Eighth Legislature (2013-2018) at Havana Convention Center.
---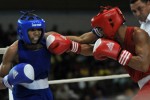 Sancti Spiritus boxer Yosvany Veitia got one of the six gold medals won by the Cuban squad that attended the Independence Boxing Cup, in the Dominican Republic.
---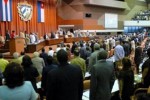 The Cuban Parliament is electing today the president and 31 members of the State Council, the main body representing the State in the Island.
---