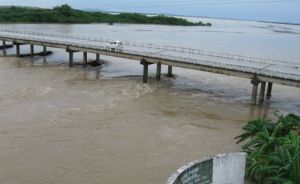 If we were to analyze tropical storm Isaac from the prevention point of view, we must say that it became sort of training exercise for local residents in Sancti Spiritus, central Cuba.
---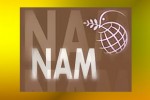 Leaders of the Non-Aligned Movement (NAM) rejected today any foreign military interference in Syria, by approving the Final Declaration of the 16th Summit taking place in Tehran, despite differing approaches about the dispute.
---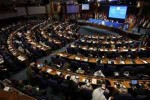 Delegates from African and Latin American countries expressed today a tacit support for Cuba principle's stance, presented by First Vice President Jose Ramon Machado Ventura at the 16th Summit of Non-Aligned Movement (NAM).
---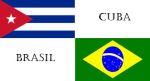 Brazilian Development, Industry and Foreign Trade Minister Fernando Pimentel expressed his satisfaction for having travelled to Cuba, where he arrived August 28 on an official visit.
---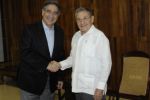 The President of Cuba's Councils of State and Ministers, Army General Raul Castro welcomed  Brazilian Minister of Development, Industry and Foreign Trade Fernando Pimentel, who is on an official visit to Cuba.
---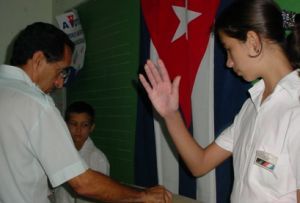 A total of 1200 polling stations are to work in Sancti Spiritus during the upcoming elections of delegates to the Municipal Assemblies of the People's Power, convened for October 21st in Cuba.
---
The central Cuban territory of Sancti Spiritus has been visited this year by over 1 300 solidarity friends, most of whom came from European countries.
---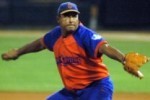 Sancti Spiritus baseball pre-selection initiates its preparation for the upcoming national season in the Jose Antonio Huelga Stadium under the lead of a new manager. Yovani Aragon will be the head coach of Roosters in the 52nd series.
---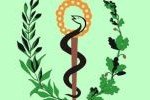 The Cuban Public Health Ministry (MINSAP) announced the conclusion of an outbreak of a water-borne gastrointestinal infection in the eastern Cuban province of Granma, where authorities had diagnosed the presence of Vibrio Cholerae.
---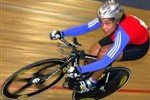 Cuban Cyclist Lisandra Guerra improved her world ranking from the 14th to the 5th at the Olympics Cycling Speed, rating 240 points.
---