The President of the Cuban National Assembly, Ricardo Alarcón de Quesada, praised the relations between the Parliaments of Angola and Cuba, labelling them as excellent.
---

Venezuelan oil company, Petróleos de Venezuela SA (PDVSA) is due to start exploratory drilling for crude in deep waters off Cuba, the company's president announced on Thursday.
---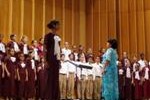 The tenth International Choir Festival, CORHABANA, is scheduled to be held in the Cuban capital from July 3 through 7.
---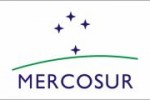 South American foreign ministers have suspended Paraguay from the regional trade bloc, Mercosur, over last week's parliamentary coup against President Fernando Lugo, Argentine Foreign Minister said on Friday.
---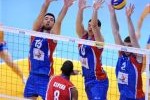 Sancti Spiritus Rolando Cepeda and captain of the Cuban team Wilfredo Leon, were both key elements in their country qualifying for 2012 FIVB Volleyball World League Finals after beating Serbia on Thursday.
---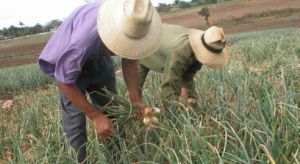 Without giving up on the use of chemicals, especially in crops prioritized in Cuba to control pests and ensure the production, Sancti Spiritus agriculture tends to reduce the use of industrial pesticides in recent years while increasing the work with biological means.
---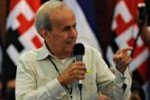 Namibia's head of state Hifikepuney Pohamba met in Windhoek with Cuban Parliament president Ricardo Alarcon, in what was described as a very fraternal visit, before the island's top legislator concluded a working visit to the African nation.
---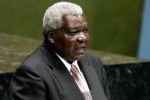 Cuban Vicepresident Esteban Lazo met on Wednesday with Bolivian foreign minister David Choquehuanca, who is paying an official visit to Cuba.
---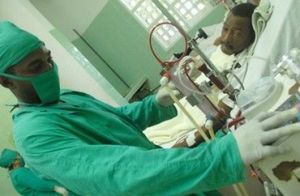 More than a thousand hemodialysis have been conducted so far this year in the Nephrology ward of the General Teaching Hospital Joaquin Paneca, in Yaguajay, Sancti Spiritus.
---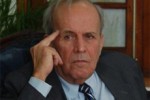 The President of the National People's Assembly of Cuba, Ricardo Alarcón de Quesada, is scheduled to pay from June 28 to July 2 a working visit to Angola, local news agency Angola Press reported.
---