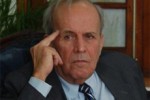 The President of the National People's Assembly of Cuba, Ricardo Alarcón de Quesada, is scheduled to pay from June 28 to July 2 a working visit to Angola, local news agency Angola Press reported.
According to a communiqué issued by the National Assembly, Alarcón´s visit answers an invitation of his Angolan counterpart, Paulo Kassoma and aims to strengthen cooperation between the parliaments of both countries.
The visit's agenda includes a meeting with the President of Angola, José Eduardo dos Santos, and contacts with some ministers of the executive. Alarcón is also expected to tour places of socio-cultural and economic interest.
During his stay in the country, Alarcon will also give a lecture entitled "Cuba: Options and Prospects", designed for parliamentarians, judges, members of the Executive and representatives of the civil society.
In November 2011, the Speaker of the Angolan National Assembly, Antonio Paulo Kassoma, paid a similar visit to Cuba.  (Taken from RHC)