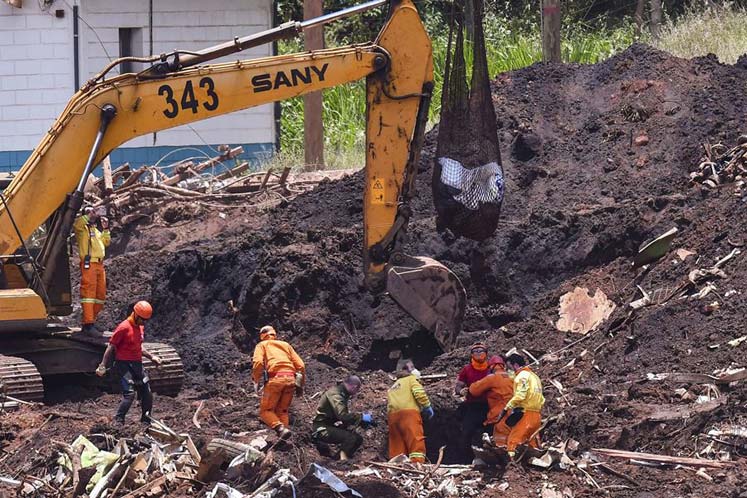 A Brazilian judge revoked a court ruling and released 11 executives from the company Vale and two employees from the German firm Tüv Süd, who are under investigation due to the tragedy in a mine, where 203 people were killed and 105 are missing.
When revoking the decision made by a lower court that on Wednesday ruled preventive custody for all 13 employees, Judge Nefi Cordeiro, from the Supreme Court of Justice, approved a habeas corpus and ordered the release of the executives due to lack of motives.

Three days ago, the seventh penal courtroom of the Court of Justice in the state of Minas Gerais (northeast) unanimously rejected a petition in favor of those responsible for the tragedy.

With that decision, the executives would have to serve temporary time decreed by the judge from Brumadinho municipality, Rodrigo Heleno Chaves.

According to the press release from the court, the employees of the company Vale, which owns the dam that collapsed on January 25, are under investigation for their involvement in the disaster, and the engineers of Tüv Süd are responsible for confirming the stability of the mine.

The burst of the dam of the mine in Brumadinho (Minas Gerais) generated a mudslide of more than 12 million cubic meters of mud and residues that destroyed everything on the way.