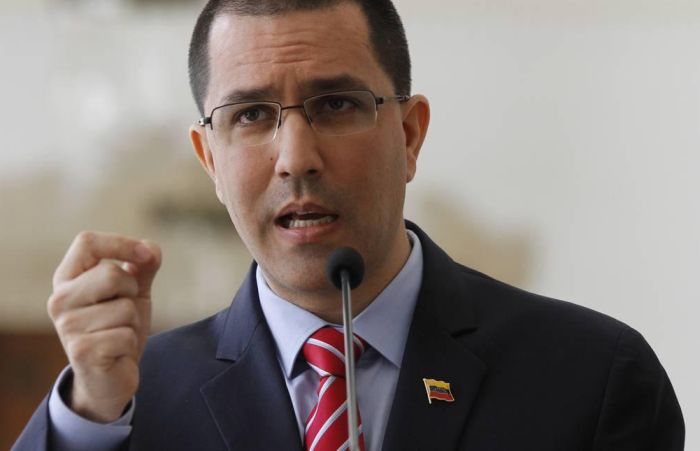 Venezuela has blasted a statement issued by the U.S. State Department rejecting the decision by the Constituent Assembly to convene snap presidential elections before April 30
"This abhorrent intromission in Venezuela's internal affairs, part and parcel of the US government systematic aggression campaign against the Bolivarian homeland, amounts to a flagrant violation of the basic norms of international law ", said the Venezuelan Foreign Ministry in a statement.
The text, cited by Prensa Latina news agency, added that the Trump Administration´s hostile and interventionist acts seek to undermine the efforts being undertaken by the Venezuelan government in favor of a political dialogue in benefit of the South American nation society.
The statement added that the Trump Administration is willing to encourage a social conflict to restore violence in Venezuela, in favor of internal political sectors subordinated to US interests.
In the statement, the Venezuelan authorities also denounced the destabilization operation recently unveiled by the director of the Central Intelligence Agency (CIA), Mike Pompeo, whose objective is to promote a violent and unconstitutional change in the country.
The new CIA operation seeks to finance terrorist groups, and the application of unilateral coercive sanctions that directly affect the people of Venezuela and constitute an illegal economic, commercial and financial blockade against Venezuela.
In closing, the Foreign Ministry reiterated the legitimacy of the constitutional decree to convene presidential elections before April 30, and urged the Trump Administration to abandon its warmongering and destabilization policies against the Venezuelan government and people.