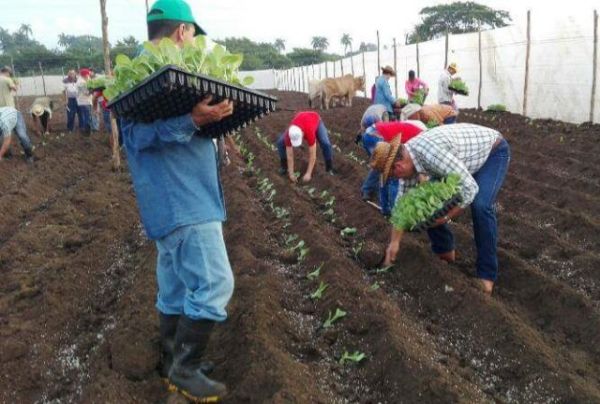 According to Tobacco Business Group's experts, Cuba hopes to plant over 30 thousand hectares of tobacco during the 2018-2019 campaign

Cuba hopes to plant over 30 thousand hectares of tobacco in the campaign 2018-2019 starting in this central province, second largest producer of the leave, assured here specialisdts of the Tobacco Business Group (Tabacuba).
Gustavo Rodriguez Rollero, minister of Agriculture, highlighted in the Credit and Services Cooperative 'Alfredo Acosta', of Taguasco, the efforts made by the farmers to overcome climate adversities and hope for a great harvest.
The tobacco year has to have more plantations, quality and yield to comply with international and domestic targets, said Justo Luis Fuentes, president of Tabacuba. It was known that at present over 34 thousand tons of the leave have been contracted with producers, together with necessary resources to achieve the planned objectives for the year.
For his part, Rodriguez Rollero said that among the strategies to advance in tobacco campaigns of high quality are the introduction of new technologies as a measure of facing climate change.
The Minister of Agriculture detailed that change is planned to conclude five years from now, traditional open-sky seedbeds, measure to face impact of climate change.
While Sancti Spiritus farmers sow over three thousand 400 hectares of the leave, to harvest some four thousand 250 tons of the crop, tobacco farmers of the western provinces work to recover from impact of hurricane Michael in the beginning of the campaign.