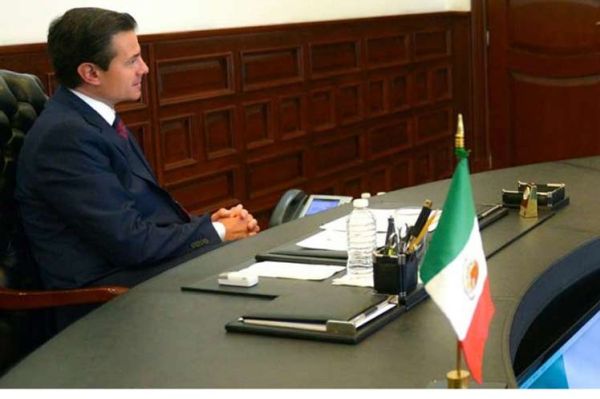 President Enrique Peña Nieto ordered an evaluation of the cooperation mechanisms of his government with that of the United States, mass media officially reported
A brief statement from the Presidency of the Republic explained that such assessment was the result of a meeting of the President with the federal cabinet made on Sunday at the official headquarters of Los Pinos.
Peña Nieto instructed 'so that each unit of the Federal Public Administration practices along with the Foreign Ministry, an evaluation of the cooperation mechanisms with the federal government of the United States of America,' the statement said.
The President met with the members of the cabinet in order to know the progress of the commitments that each secretariat (ministry) has under his charge and evaluate the prospective of its conclusion to November 30 of this year, the official text concluded.
At the end of 2018 the sixth and final year of the presidential term of Peña Nieto ends, who has proposed to expedite the fulfillment of his promises and governmental plans.
Today in an opinion space of the newspaper 'La Jornada' was noted that the Mexican President is in a kind of spasm, after US President Donald Trump decided to send the National Guard to the border with Mexico.
This provoked unanimous reactions of rejection here, which include from the own governor, the Foreign Ministry, the Senate, the Chamber of Deputies and the presidential candidates to the elections of July 1st.